According to Ben Wallace, Berlin Requested Authorization to Send Leopard 2 Tanks Built in Germany to Ukraine
Due to its export license, the unnamed nation that submitted the request—likely Poland—must obtain approval from Berlin before sending the German-made tanks to Ukraine.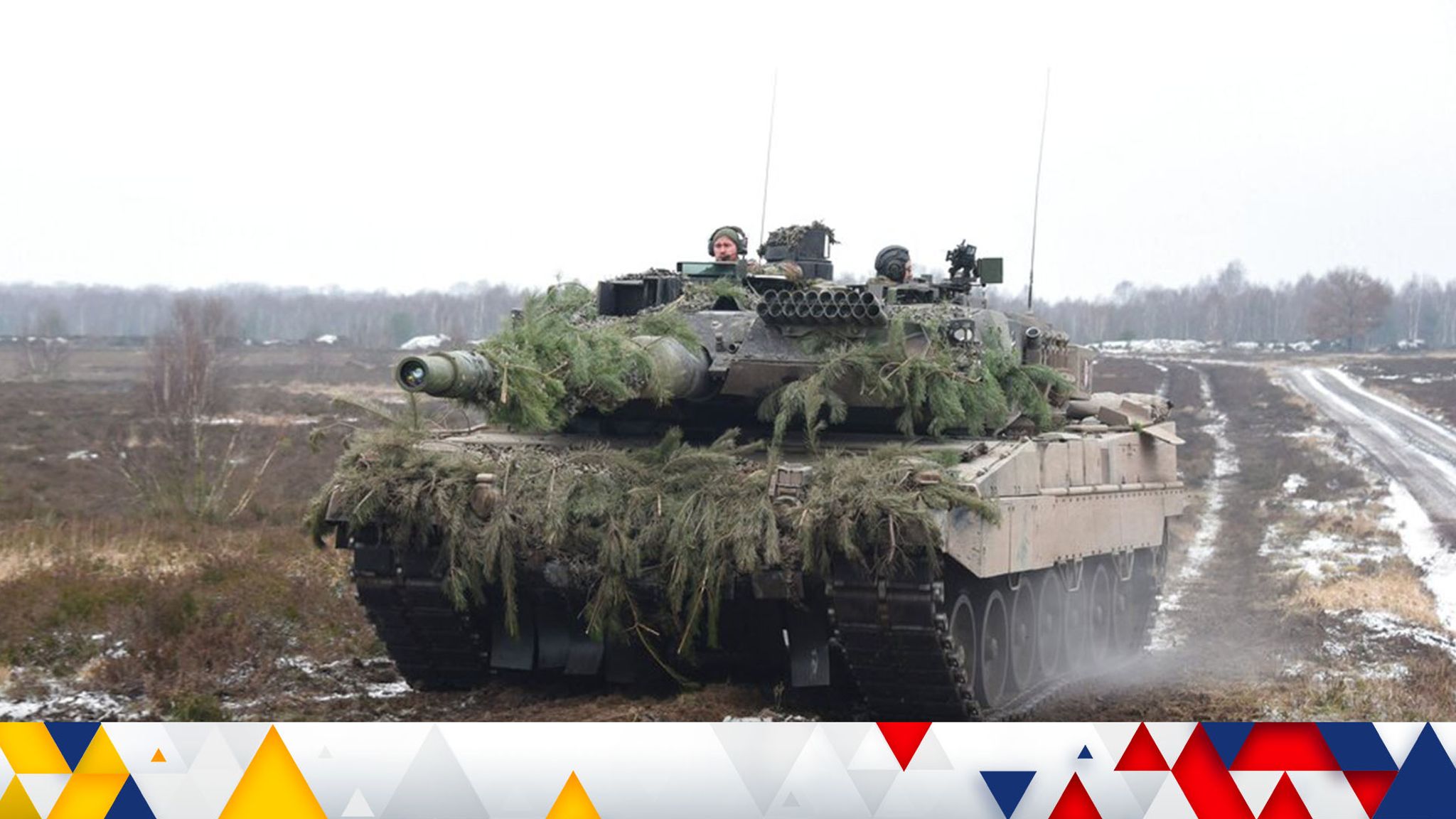 Leopard 2A6 main battle tanks are among the world's most lethal and modern
According to the British defense secretary, a nation that uses Leopard tanks built in Germany approached Berlin for permission to send Ukraine the heavy armor.
Although Poland has stated it would prefer to send some of its Leopard 2 main battle tanks to back Ukrainian soldiers in their conflict with Russia, Ben Wallace did not specify the country to which he was alluding.
In anticipation of what many predict would be a fresh escalation in the conflict, pressure is rising on Olaf Scholz's administration to permit the Leopard, one of the most dangerous and advanced tanks in existence, to be a part of a new wave of increasingly potent military assistance to Kyiv.
Any nation wishing to provide Ukraine with its own fleet of tanks must first acquire Berlin's approval because Germany is the export license holder.
After conducting discussions with 10 other allies at a military station in Estonia, Mr. Wallace told Sky News, "My understanding is a formal request from a government has gone in today - I don't know any further specifics about who or what - and clearly that's the procedure that needs to be followed through."
Mr. Wallace responded, "I want as many tanks to help the Ukrainian campaign for 2023," when asked if he thought Germany should answer in the affirmative.
"About it, there is no secret... Tanks are a part of our message that we are doubling down and sending to the Kremlin that we are not giving up.
The Lithuanian defense minister, who was also present, took things a step further by informing the news agency Reuters that numerous nations would make their plans to send Leopard tanks to Ukraine known during a significant meeting on Friday at a US air base in Germany.
Arvydas Anusauskas stated of the assurances, "Some of the countries will absolutely send Leopard tanks to Ukraine, that is for sure."
This week, the UK made history by being the first nation to declare that it would send Western tanks to Ukraine. This move marked a substantial uptick in support.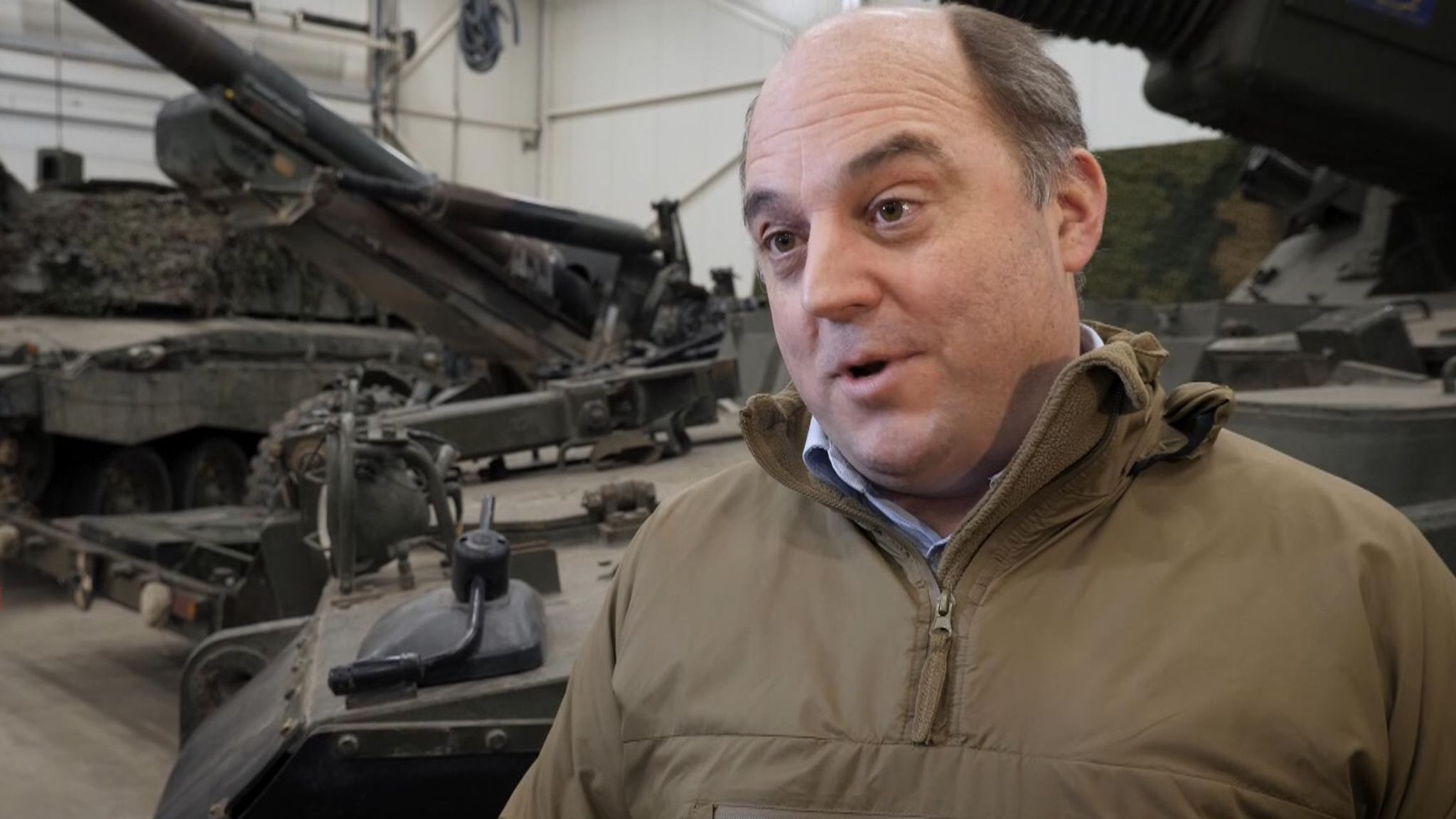 Ben Wallace said the hardest battle in Ukraine is yet to come
"Scholz is undecided"
Only 14 of Britain's Challenger 2 tanks are being sent, which isn't quite enough to outfit an entire squadron or significantly alter the course of the war on its own.
The intention had been to persuade Germany to do the same, but Mr. Scholz hasn't indicated a readiness to do so.
According to a senior European source who spoke to Sky News, the German military was aware of how crucial tanks were to the Ukrainian cause, suggesting that the problem might be political.
"The German military is aware that sending tanks while insisting that Ukraine must win is impossible. However, Scholz is undecided "said the source.
The hardest war in Ukraine, according to Mr. Wallace, is still to come.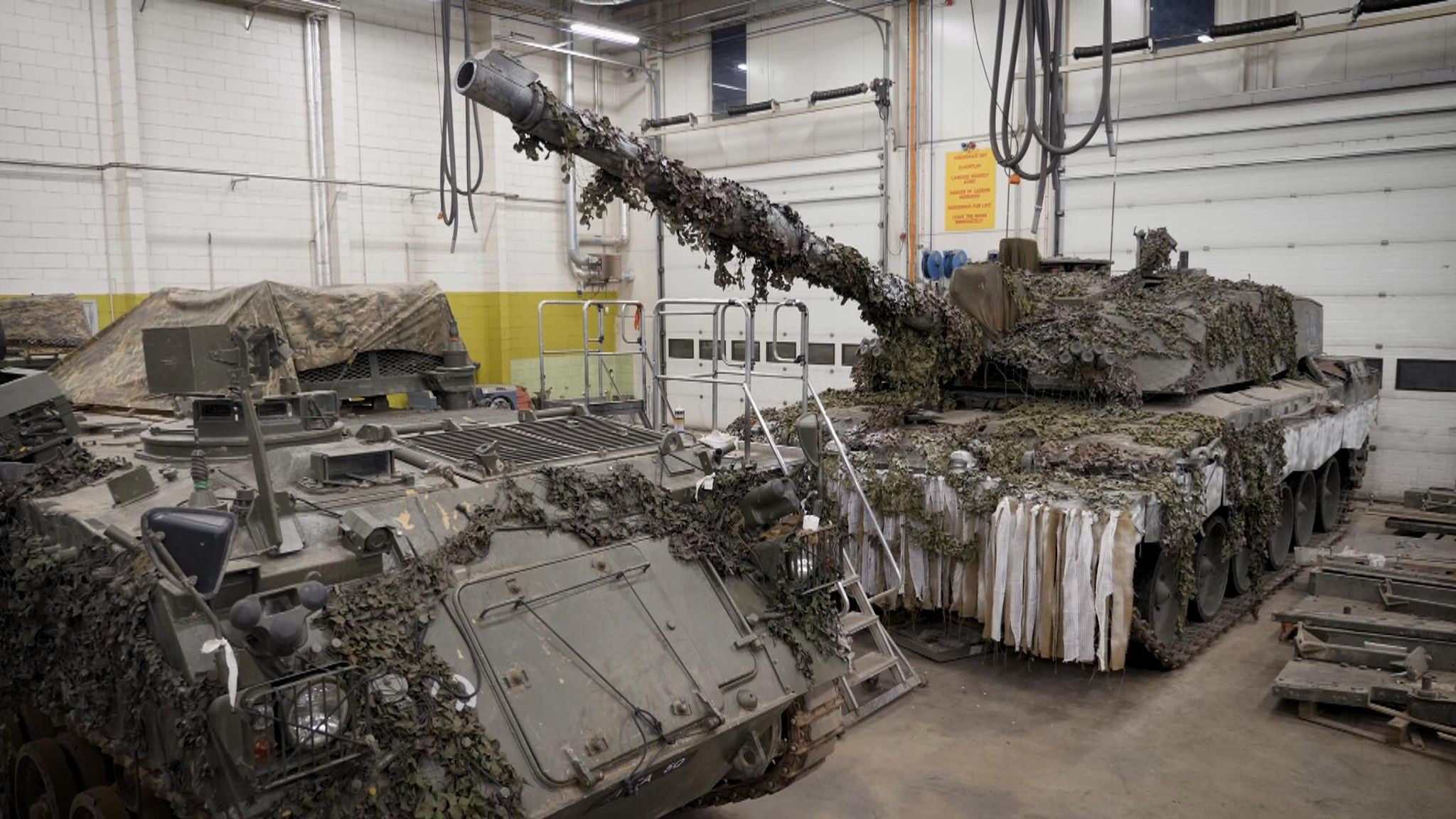 The UK has sent Challenger 2 tanks to Ukraine
This year, he continued, "is about showing that Ukraine can push Russia back significantly and even further than it's been pushed back," if last year was about defense and attrition of the Russian army.
As part of a NATO operation to thwart Russian aggression against the military alliance, British soldiers were stationed at the Tapa military facility in Estonia with a detachment of Challenger 2 tanks when the defence secretary addressed them.
The Challenger 2 tank, which has been in service since 1994, weighs 62.5 tonnes and is armed with a 7.62mm chain gun and a 120mm rifled cannon.
Prior deployments of the Challenger 2 occurred in Bosnia and the 2003 Iraq War.