The Finest Outfits From Paris' Spring/Summer 2023 Couture Shows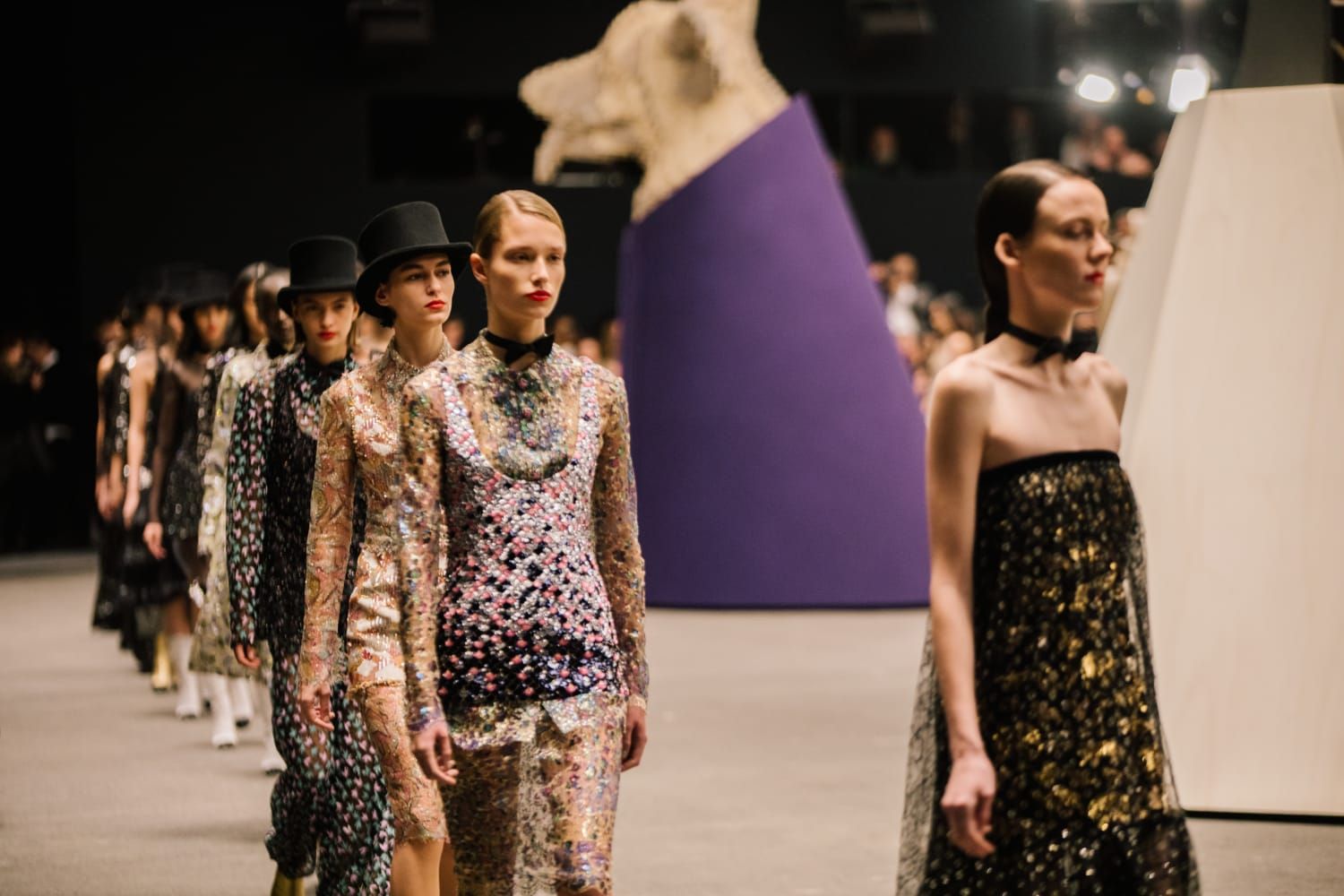 Courtesy
The fashion calendar shows little mercy as fans and business insiders can both appreciate the relentless stream of fashion that is released left and right. Twice a year, couture week slows things down just a little so that the best craftsmanship in the fashion industry can be completely appreciated. We anticipate more glitz and extravagance from well-known designers like Schiaparelli and Dior this season, Haider Ackermann's return to the runway with his Jean Paul Gaultier guest couture collection, and Robert Wun's first-ever couture presentation. Watch this space for updates as we post the week's greatest looks.
Alexandre Vauthier Couture
True to his French heritage, Alexandre Vauthier consistently creates sleek, extremely seductive styles for the ultra-Parisian woman. The colors of his couture collection this season, which ranged from brilliant yellow to forest green, were no different. A combination of enormous hooded fur jackets, slouchy rhinestone boots (hello, Rihanna), relaxed but razor-sharp suiting, and party dresses that are genuinely a couture treat make it all work. —Kevin LeBlanc, associate in fashion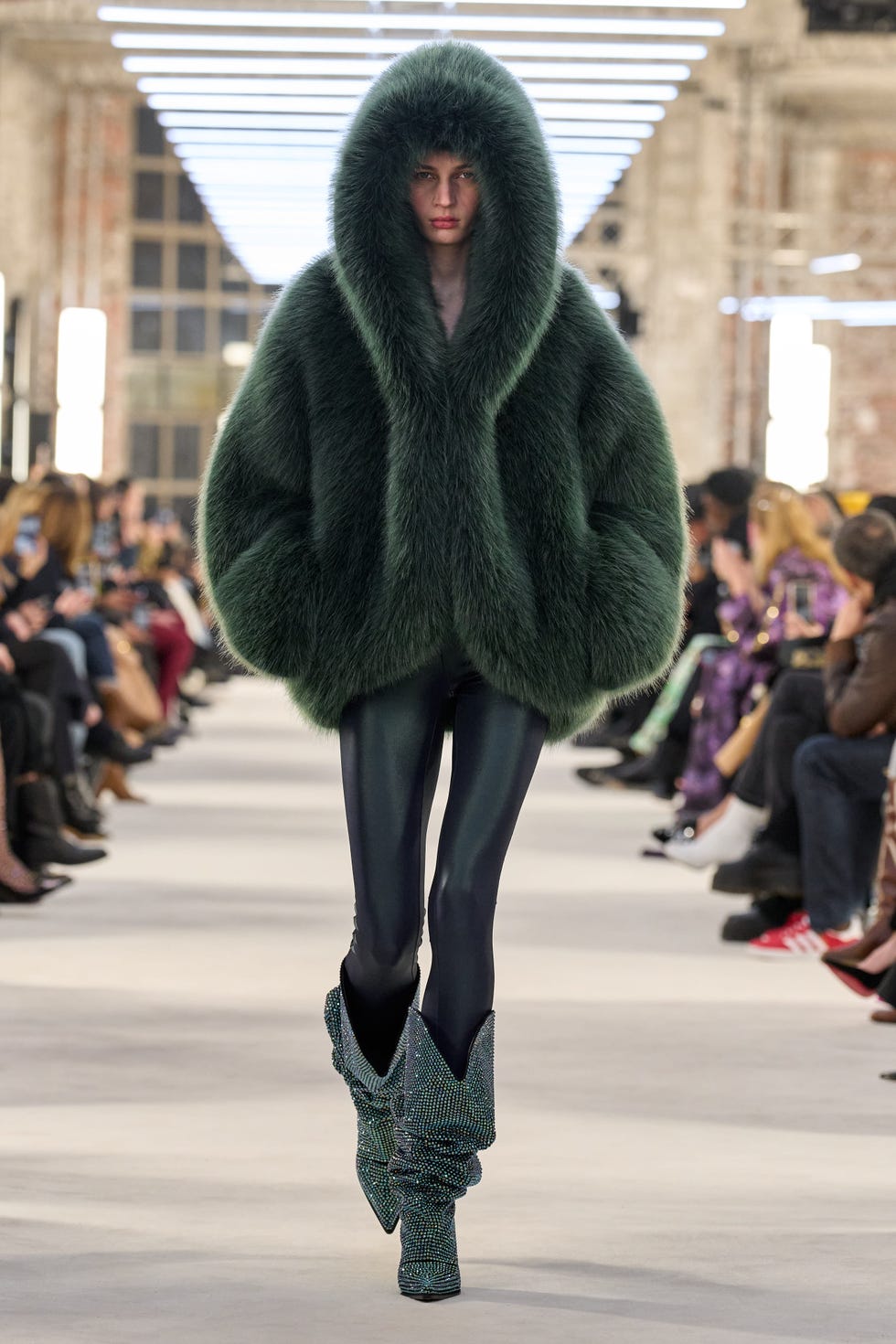 Courtesy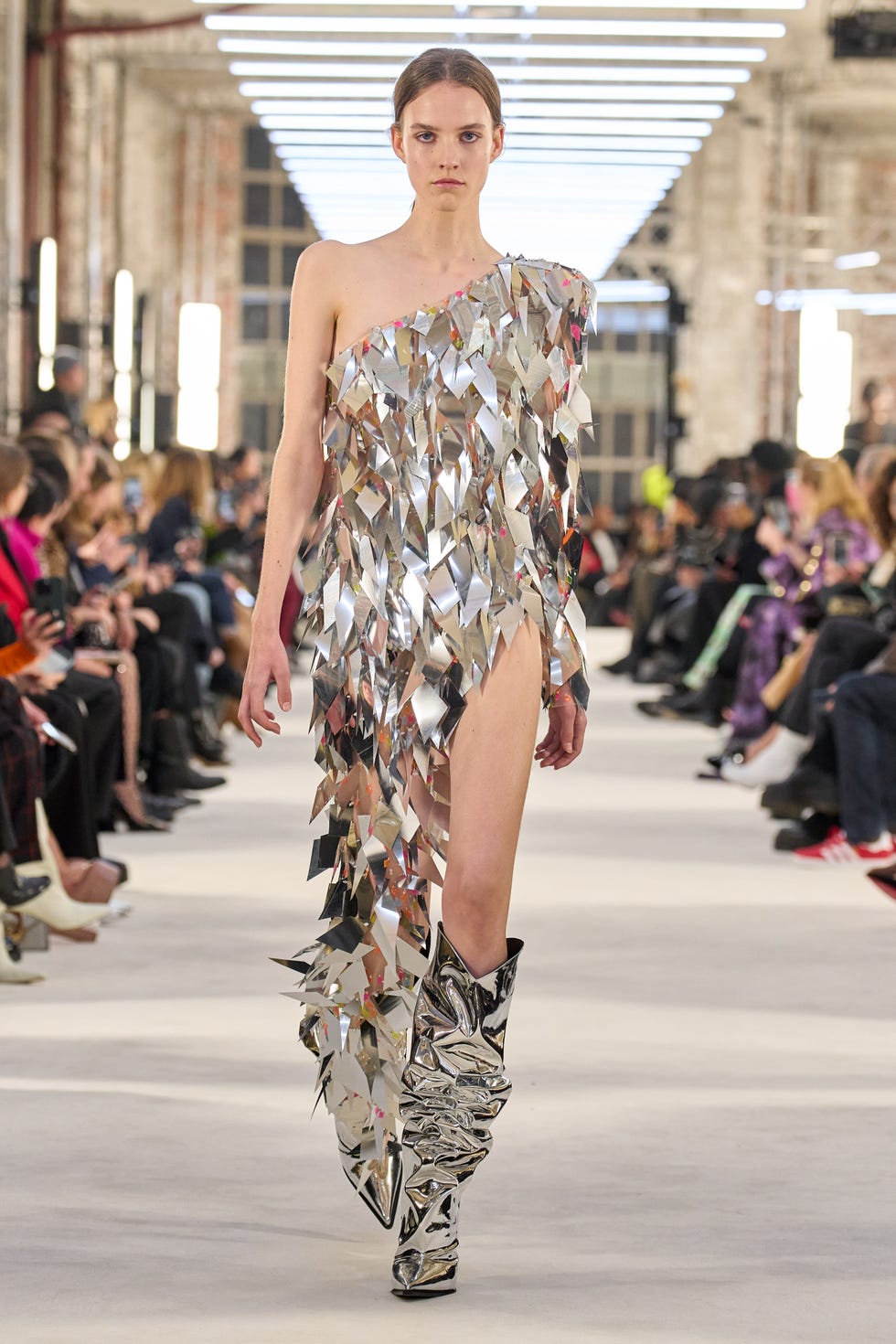 Courtesy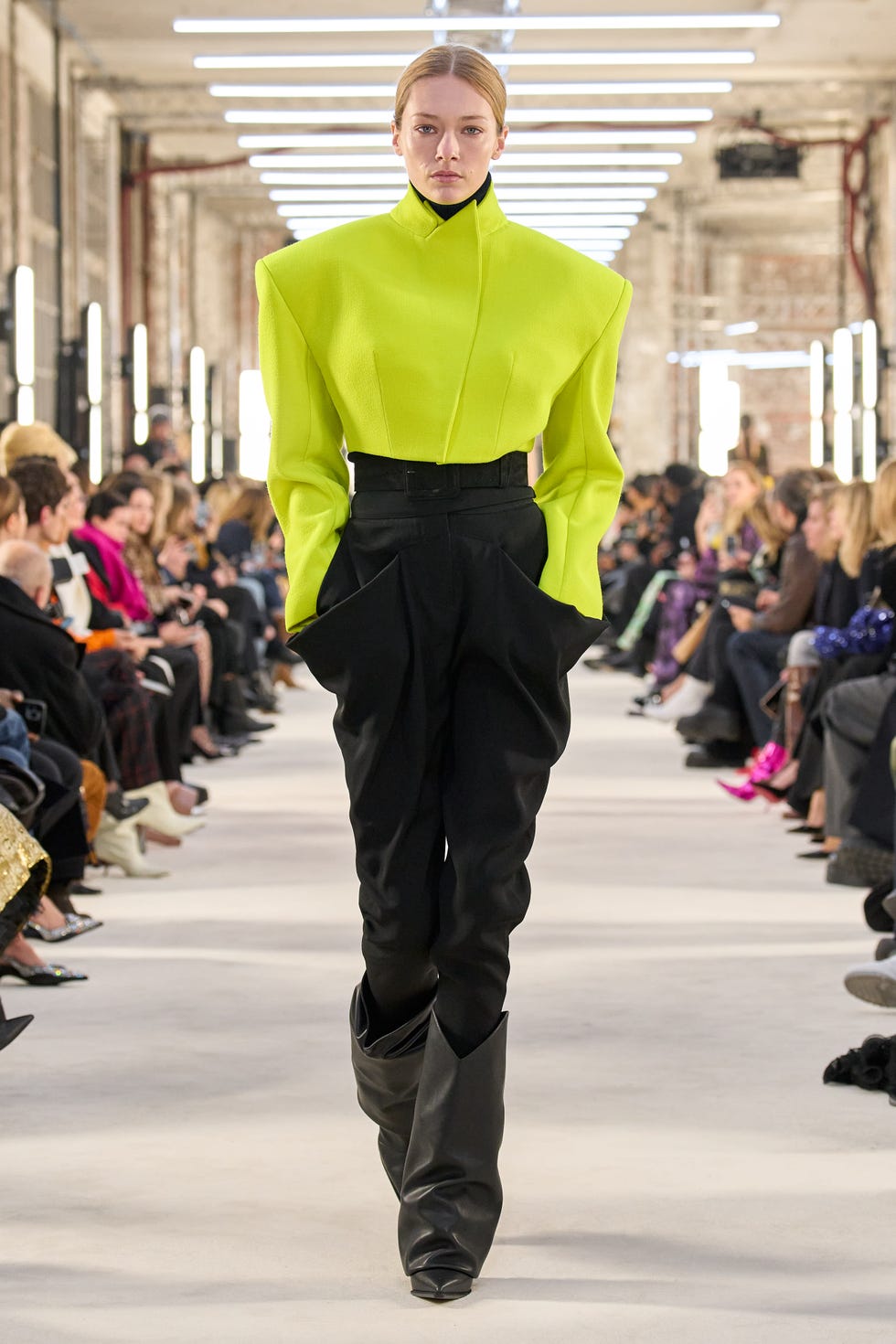 Courtesy
Chanel Couture
Paris is synonymous with Chanel, and the two came together at the Grand Palais Éphémère in Paris, alongside opulent sculptures by artist Xavier Veilhan that are reminiscent of Where the Wild Things Are, with a collection of long and short coat dresses, animal-inspired embroidery, menswear details like bow ties and top hats, and, of course, the soon-to-be It wedding dress of 2023. Absolute fantasy — Digital deputy editor Claire Stern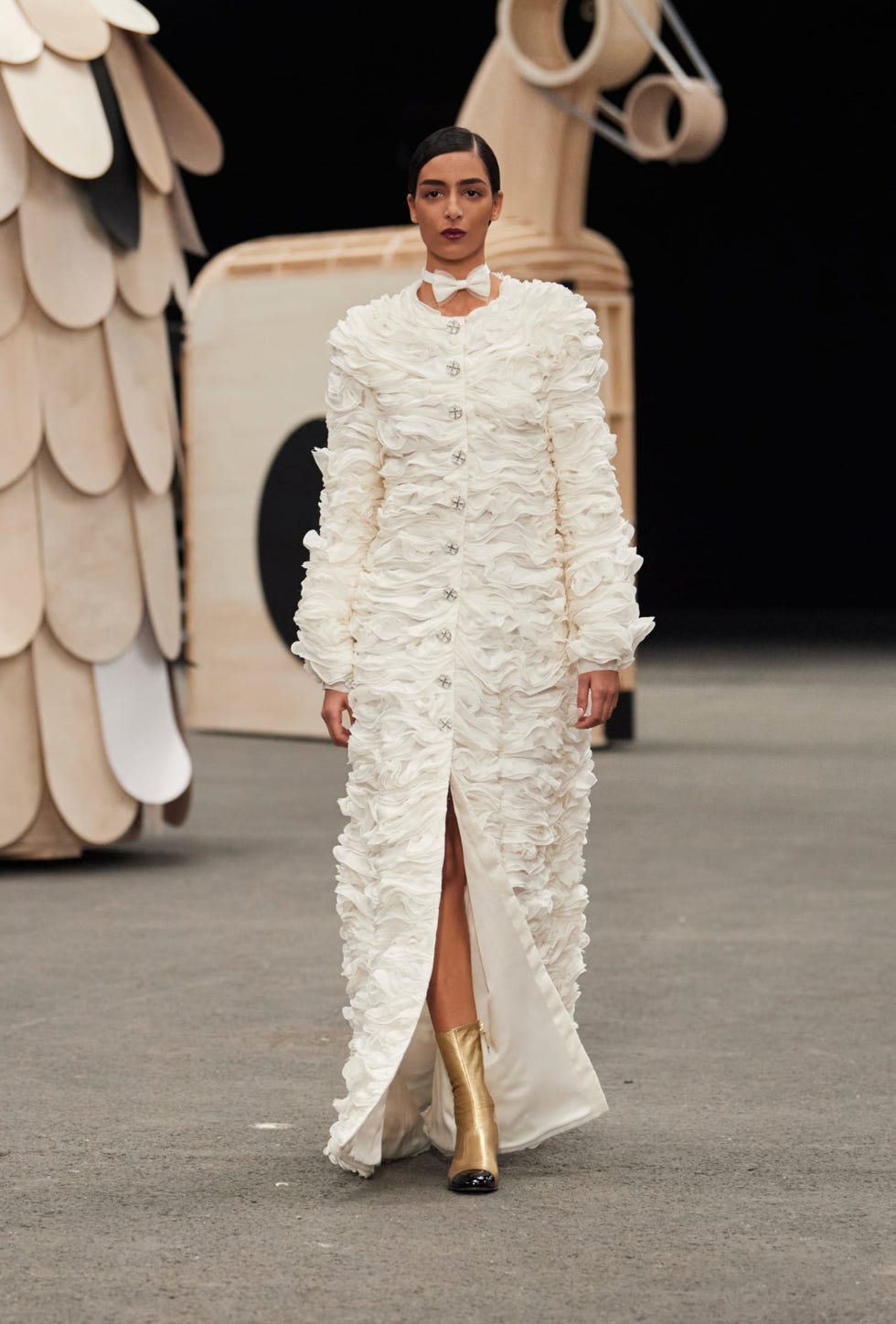 Courtesy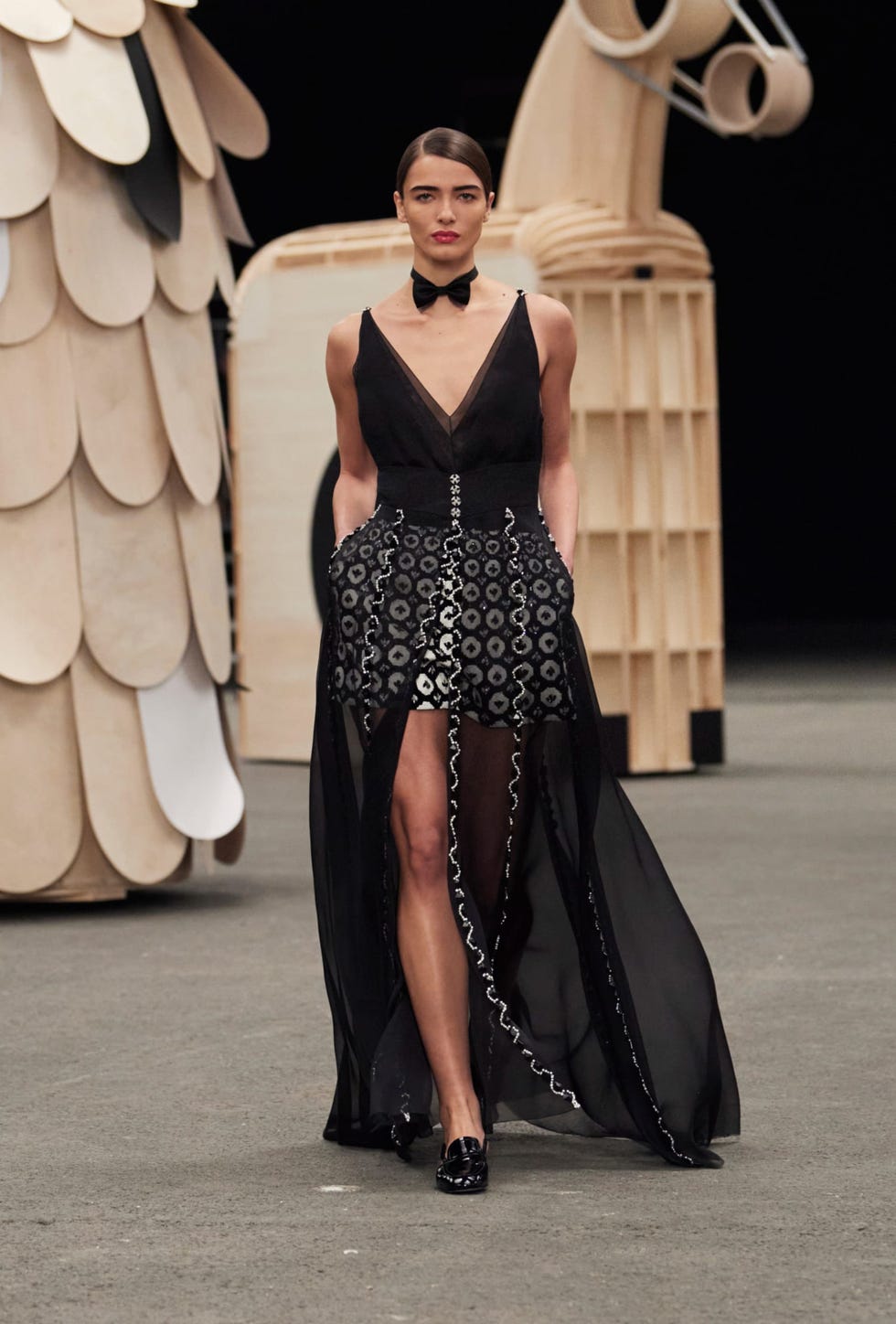 Courtesy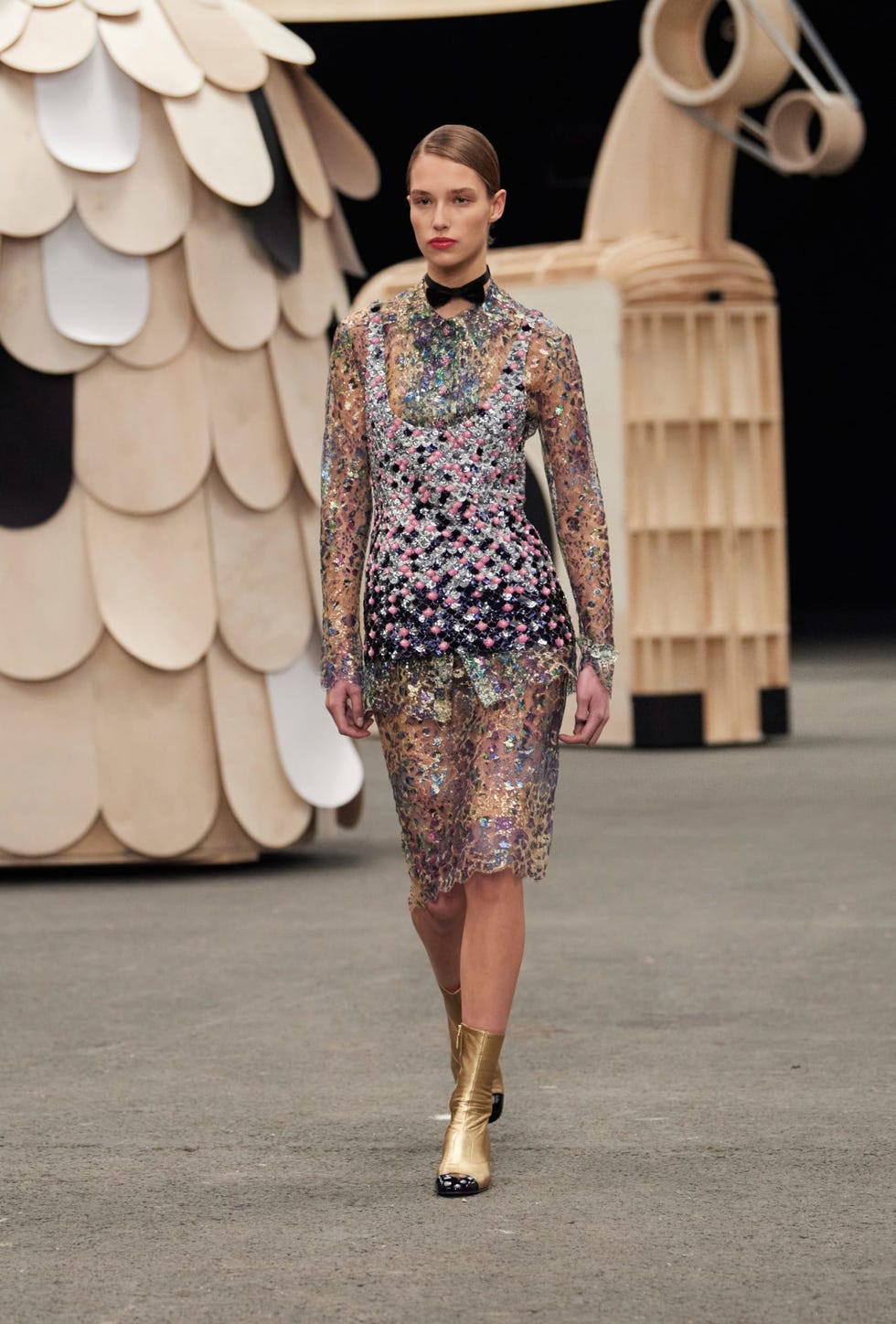 Courtesy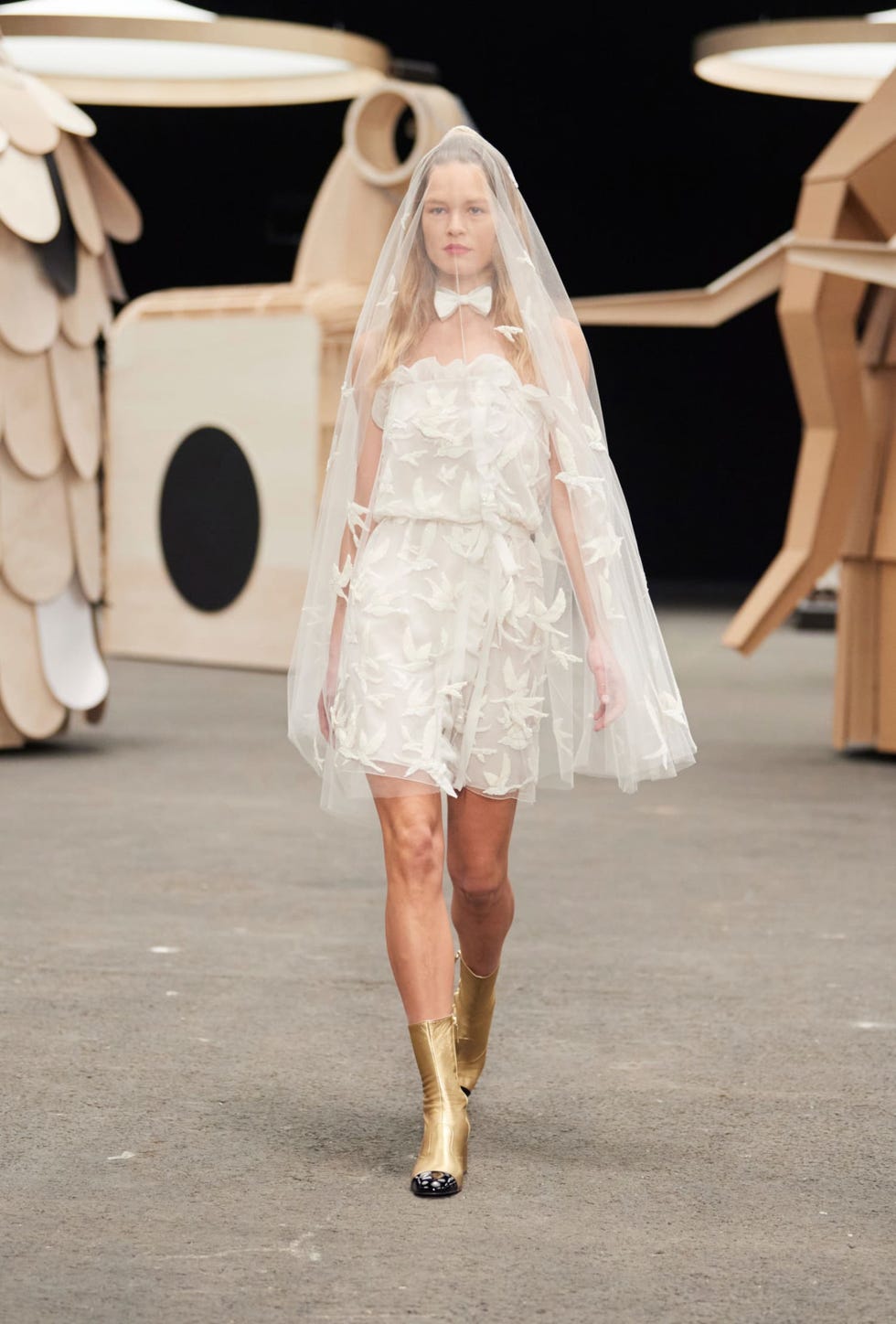 Courtesy
Lùchen Couture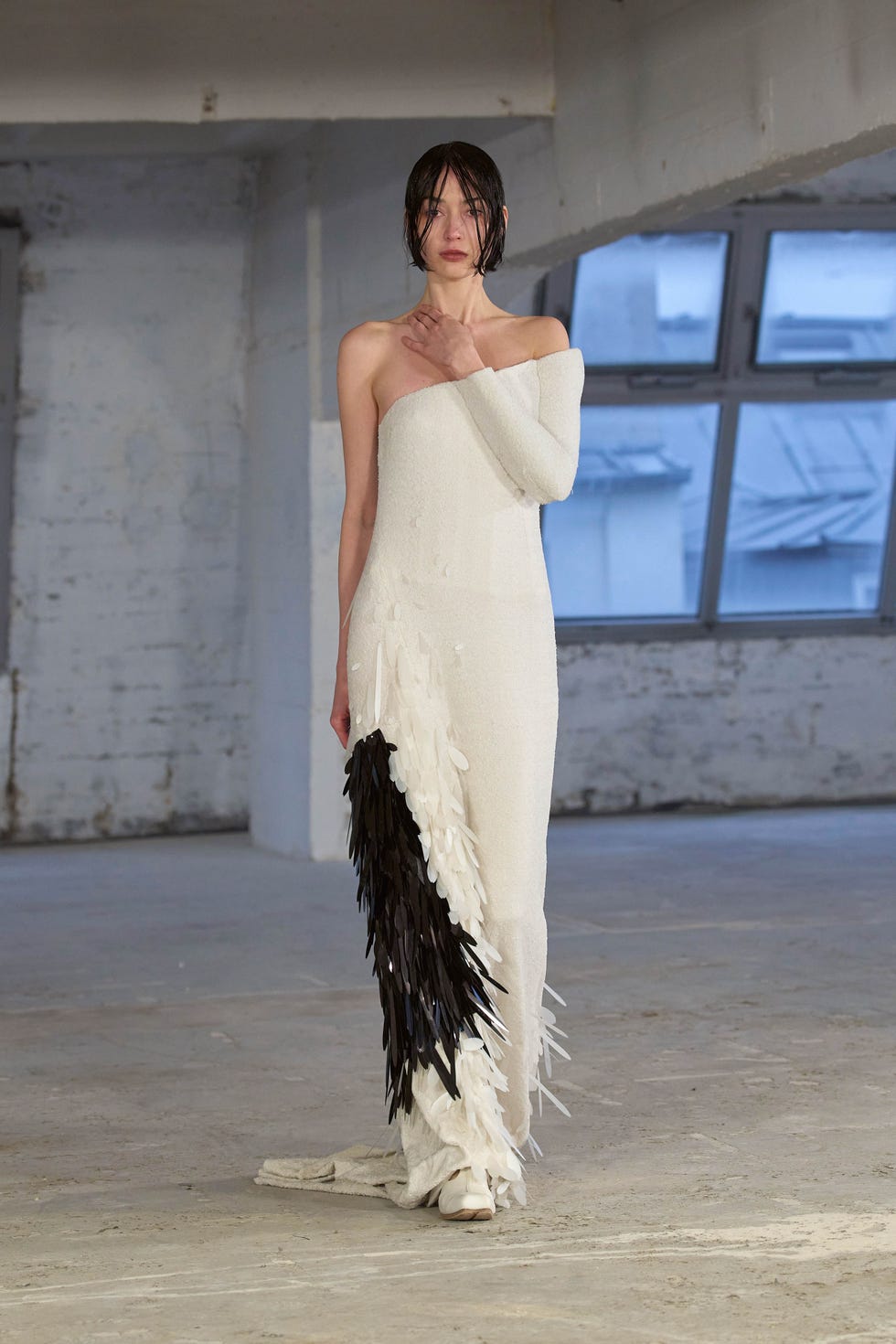 PHOTO: FILIPPO FIOR / GORUNWAY.COM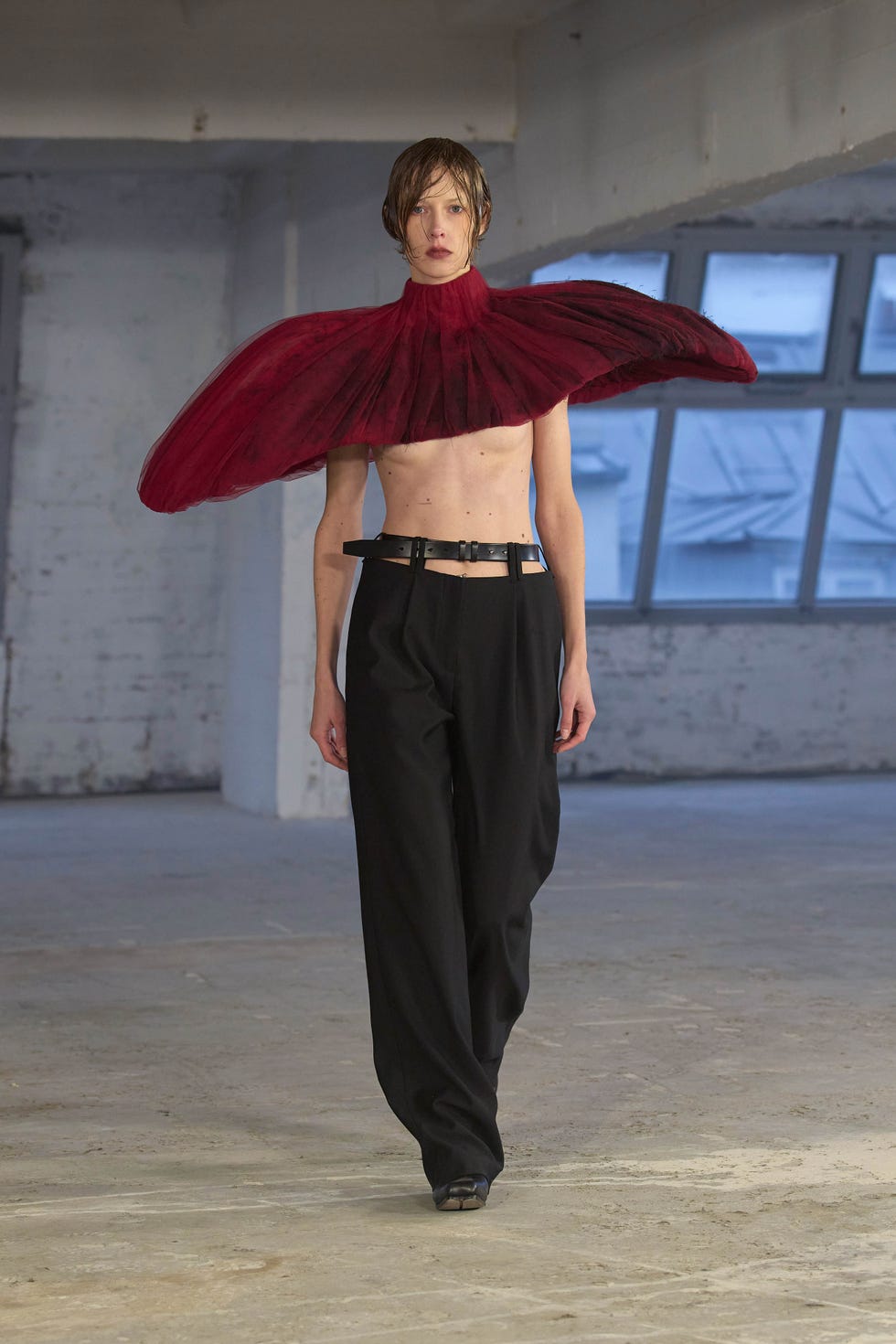 PHOTO: FILIPPO FIOR / GORUNWAY.COM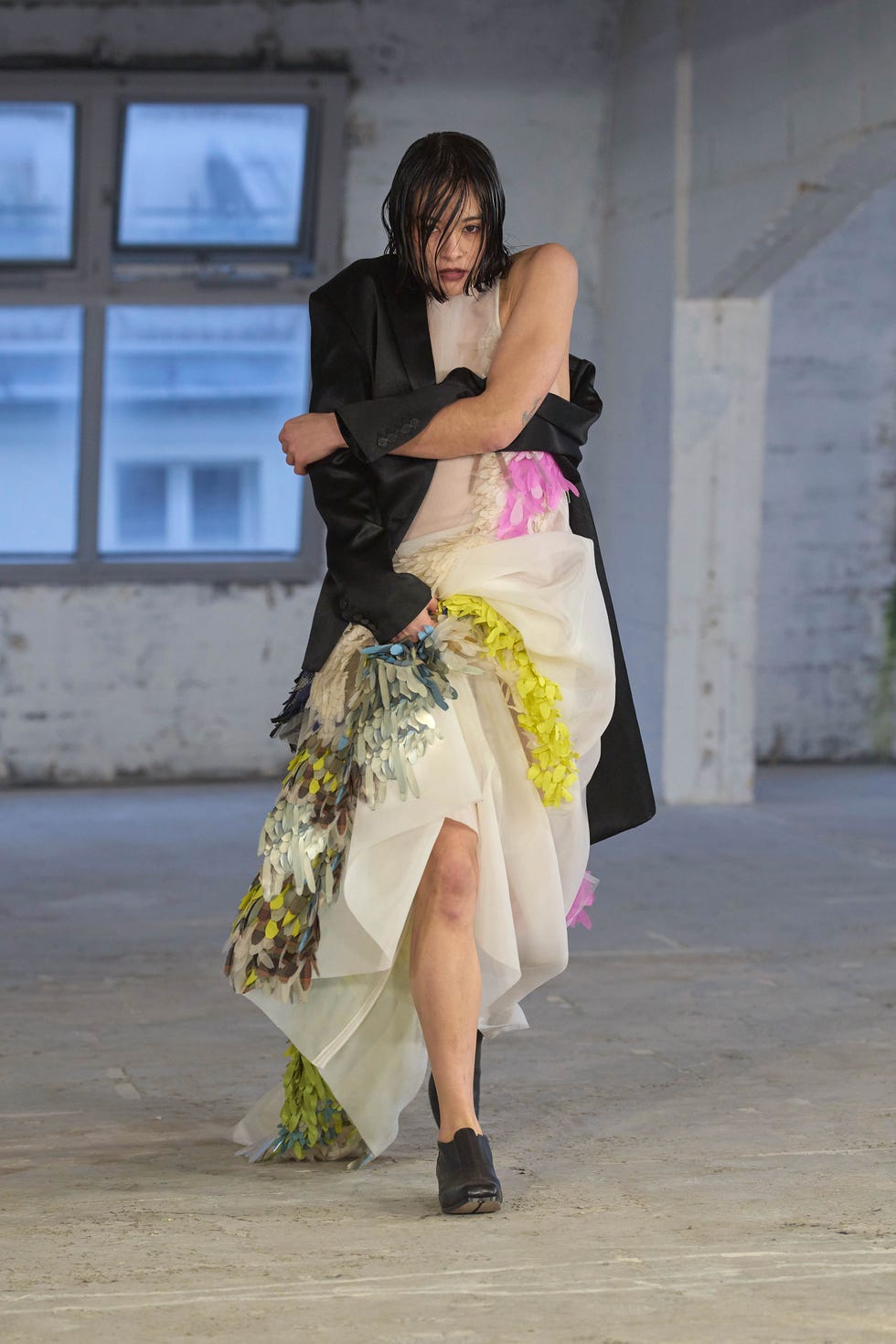 PHOTO: FILIPPO FIOR / GORUNWAY.COM
'Hortus Deliciarum' by Gucci Luxury Jewelry
Gucci launched its newest high jewelry line, "Hortus Deliciarum," in the midst of all the magnificent couture being displayed down the Parisian catwalks (translation: Garden of Delights). And what a treat it is, with the renowned Italian company showcasing its unmatched workmanship via the in-depth narrative of diamonds inspired by nature. Consider the technically perfect mandarin garnet pendant with delicate emerald and diamond filigree set on a geometric chain necklace (seen above), which resembles a starburst or a lovely poppy surrounded by leaves.
The collection's vibrant hues and gorgeous cuts and bezels capture the light in a similar way as a lovely, bright garden: differently every day, never to be repeated, and as symmetrical and alluring as nature itself. —Kevin LeBlanc, associate in fashion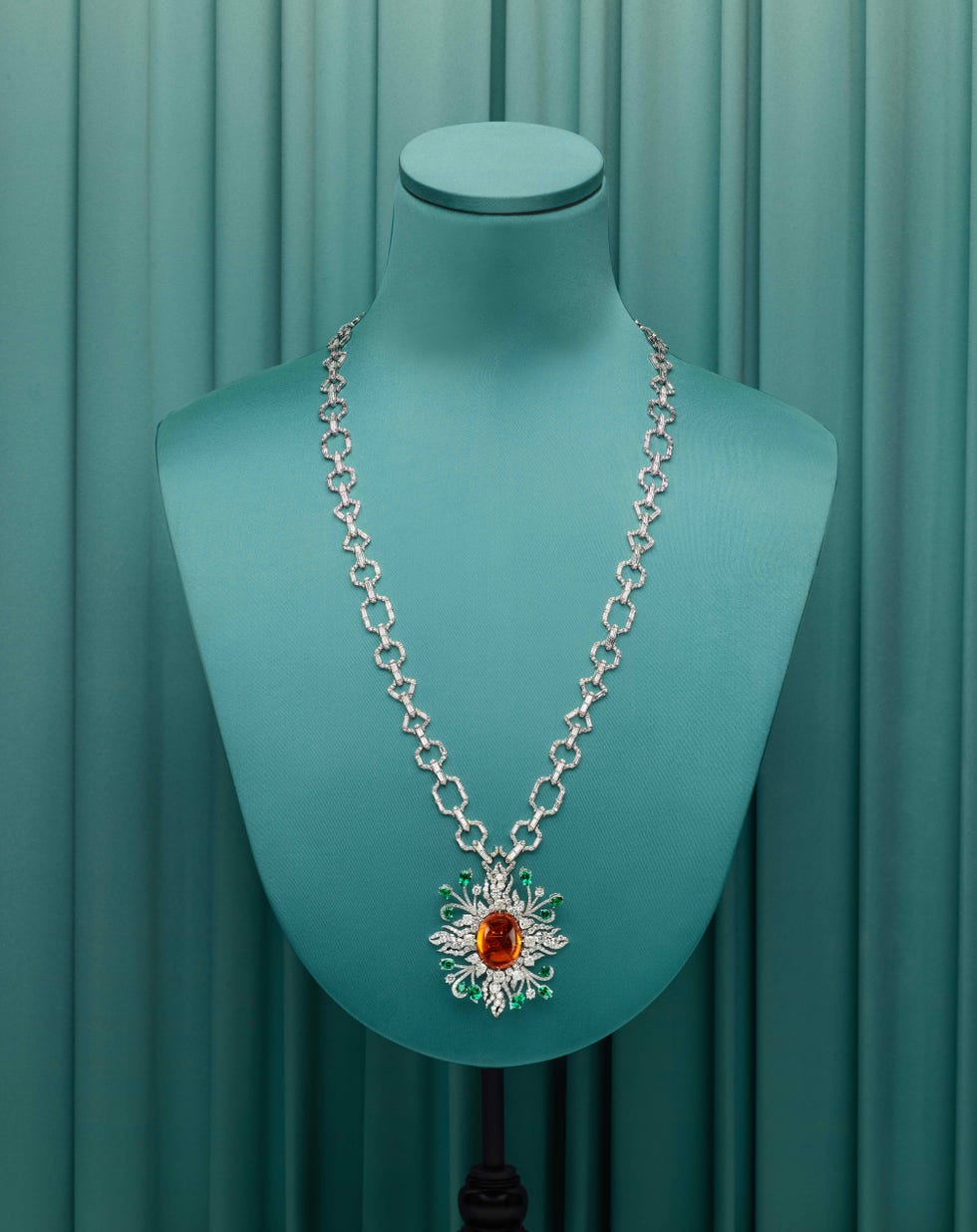 COURTESY OF GUCCI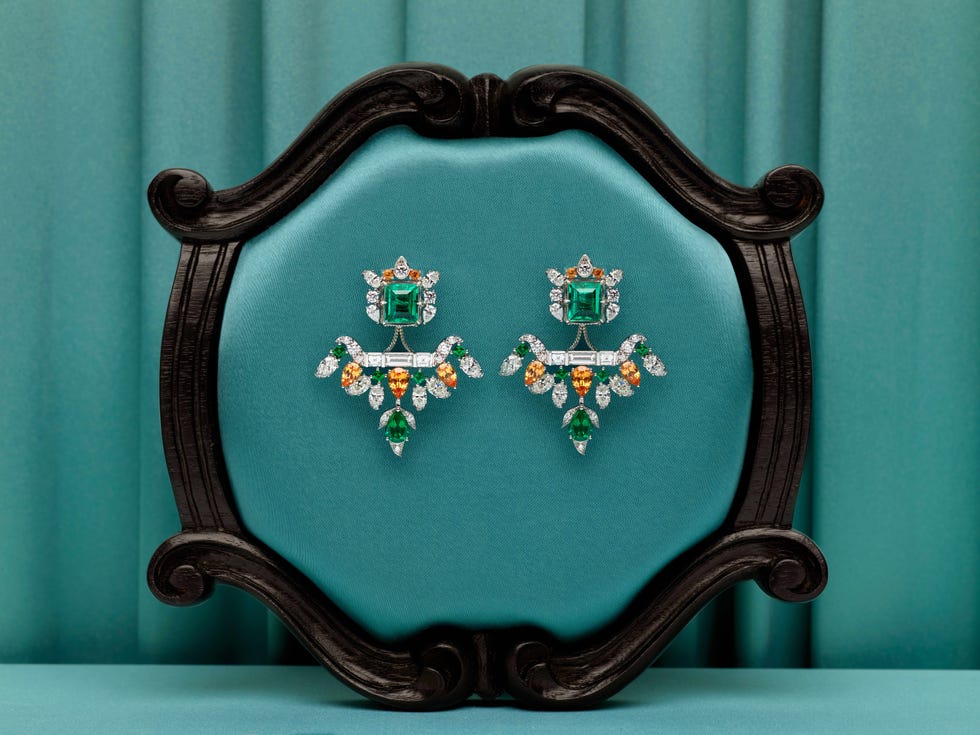 COURTESY OF GUCCI
Giambattista Valli Couture
Giambattista Valli's couture presentation is wowed with ultra-voluminous dresses, liquid metallics, and lovely, vibrant pastels, as he is always one to enjoy the indulgence. Old Hollywood was king when it came to dresses for the red carpet. The Giambattista Valli brand is shamelessly feminine, eternally youthful, and brazenly exquisite. Sparkles, feathers, and florals come together for the ideal formula. Madison Rexroat, assistant for clothing and accessories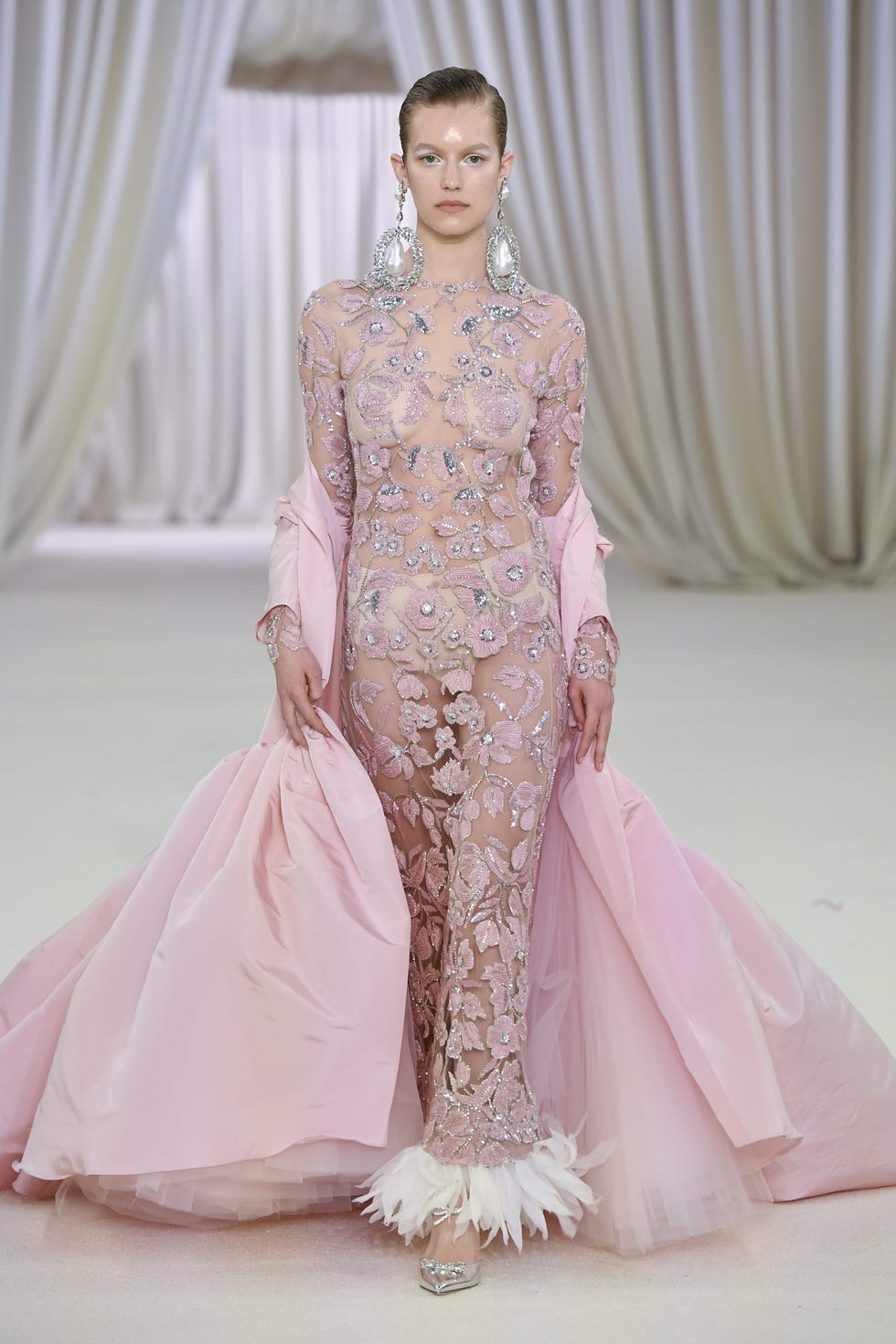 ESTROP + GETTY IMAGES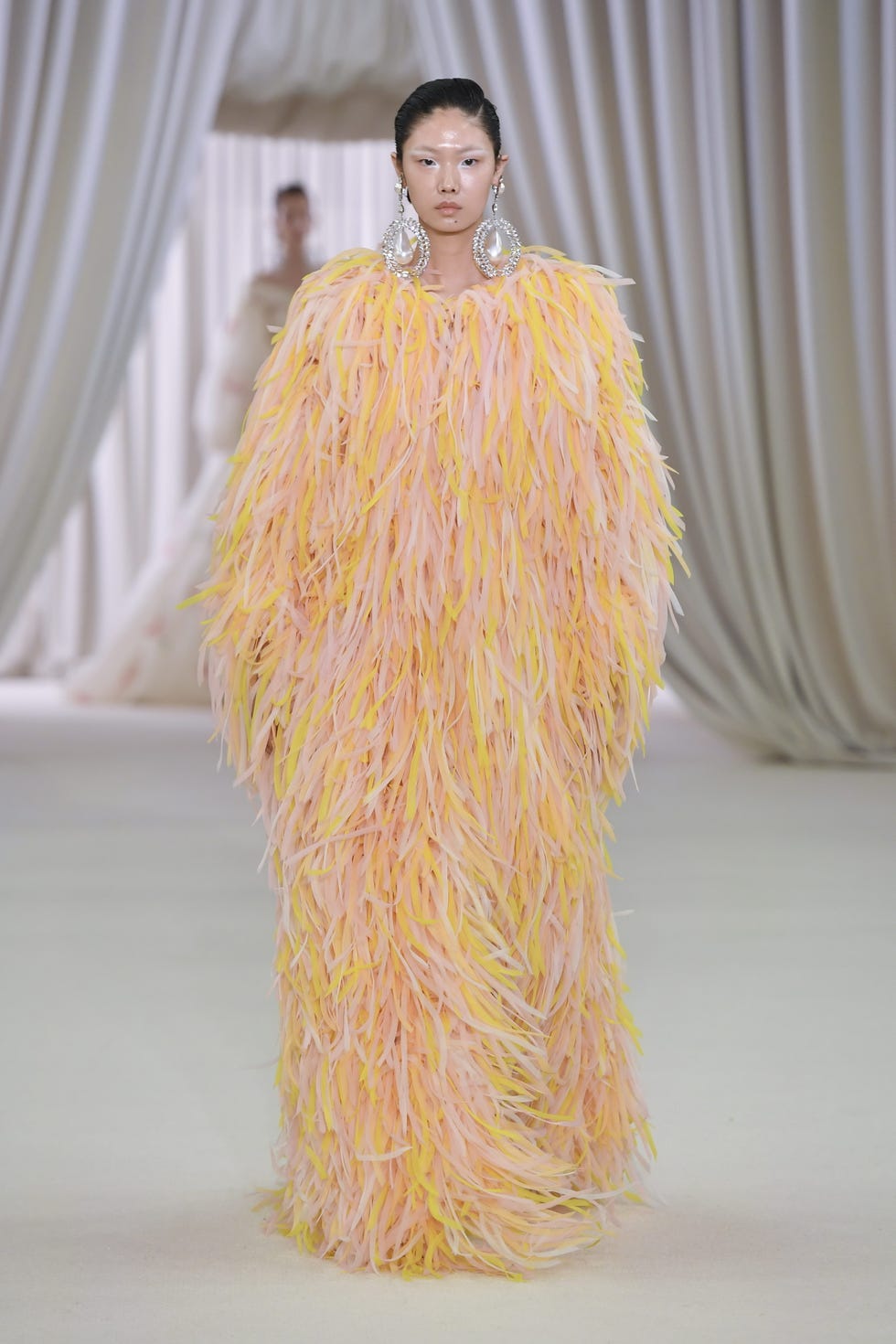 ESTROP + GETTY IMAGES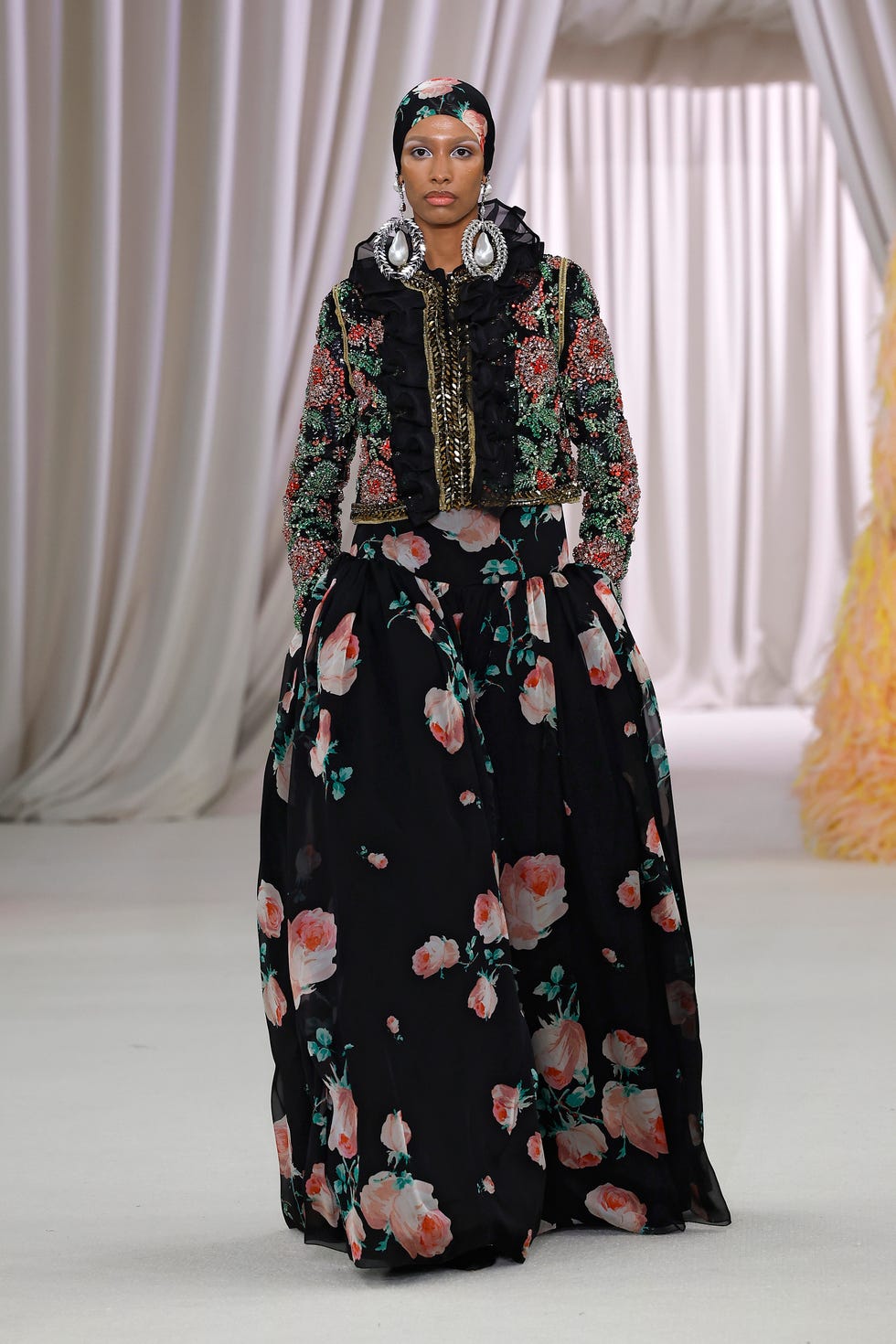 ESTROP + GETTY IMAGES
Dior Couture
Josephine Baker's lesser-known side served as inspiration for Dior's couture line, which emanated a casual 1920s grace. Any woman with excellent taste (and the corresponding budget) could wear several of these outfits every day and into the evening. There were definitely if subtly, allusions to the decade's flashiness and Baker's performance wear. The collection had some flair thanks to beaded fringe, sequined midi dresses, and plush velvet gowns, while double-breasted jackets and cut skirt suits provided the updated heirloom dressing that today's shoppers are looking for. Madison Rexroat, assistant for clothing and accessories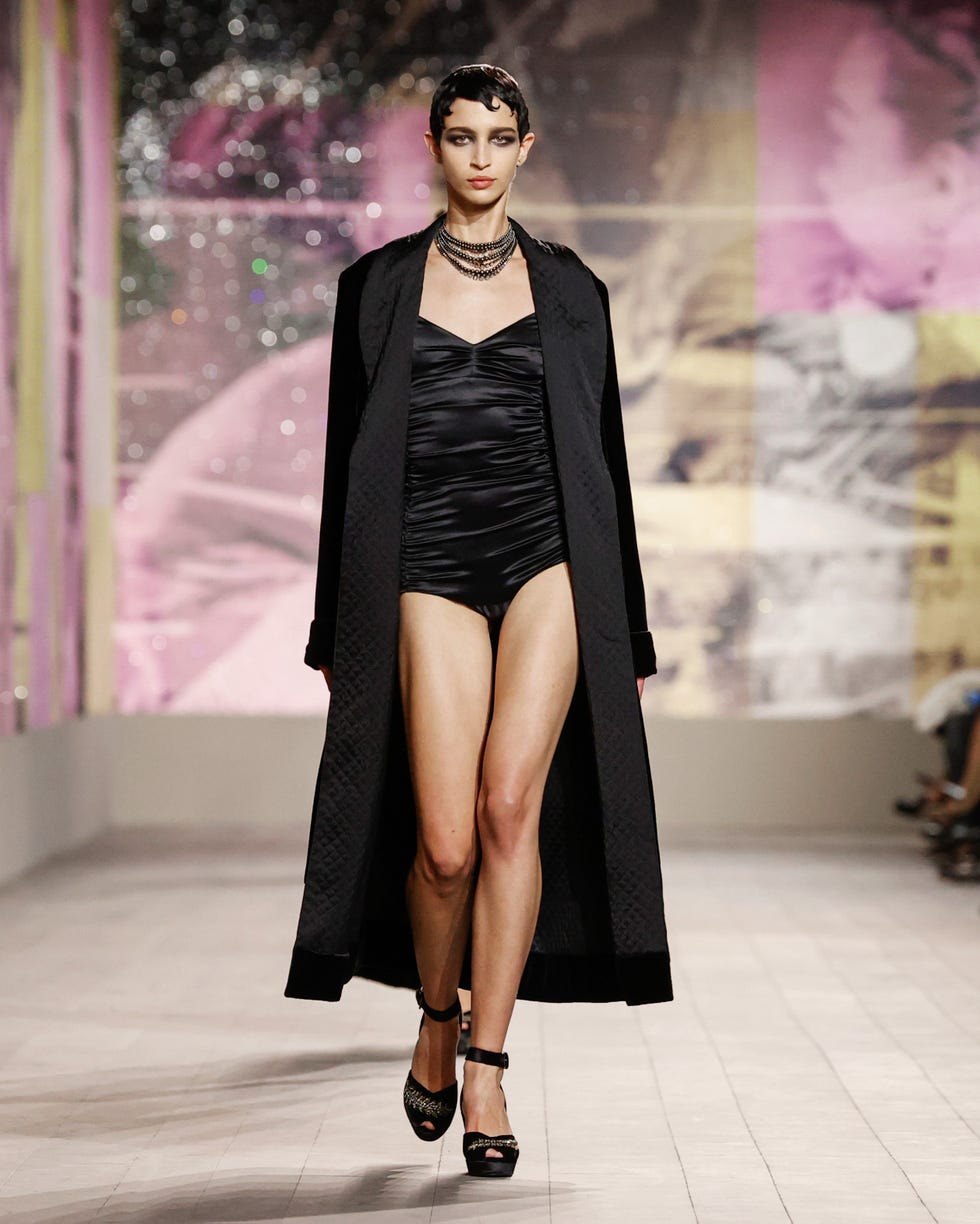 COURTESY OF DIOR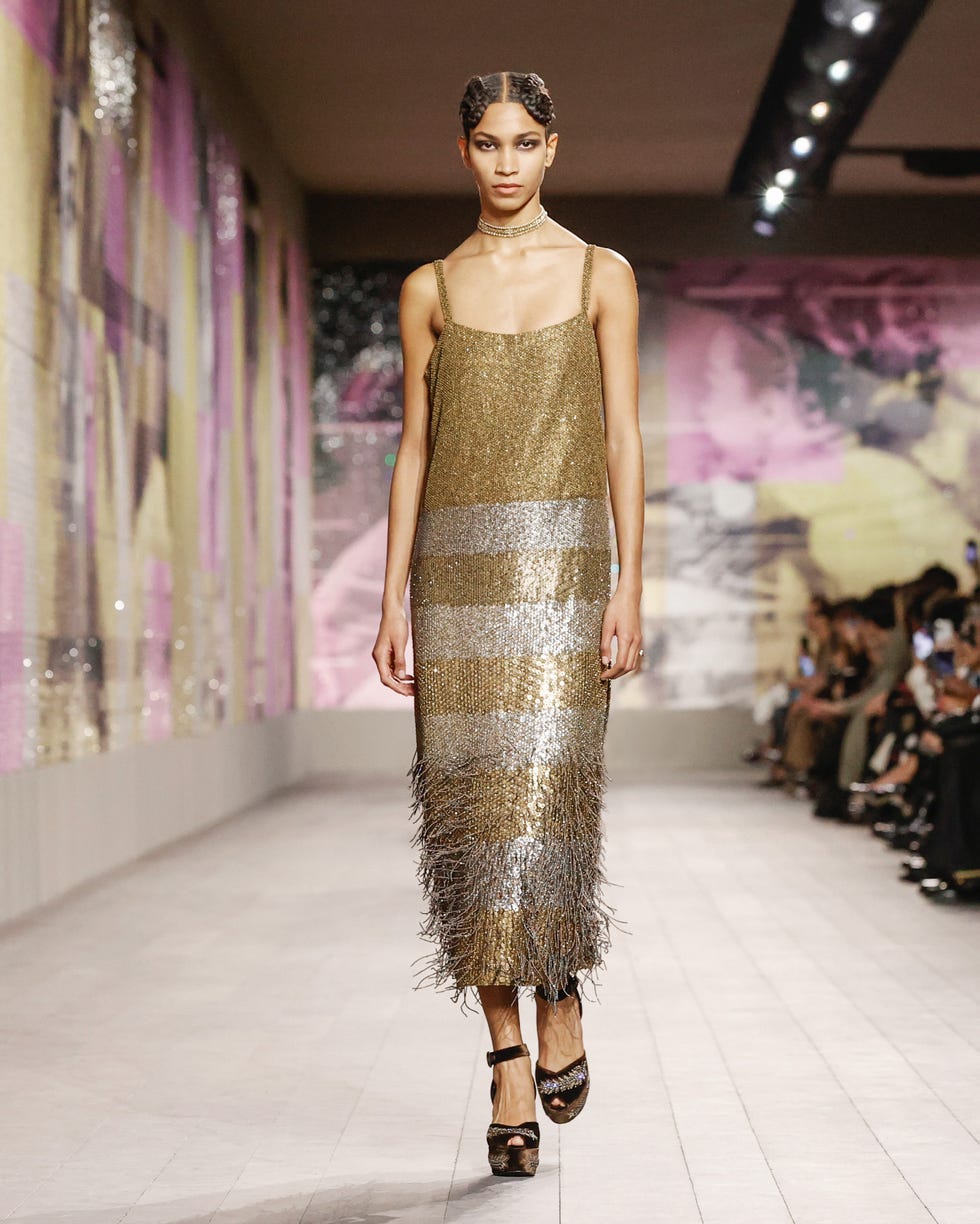 COURTESY OF DIOR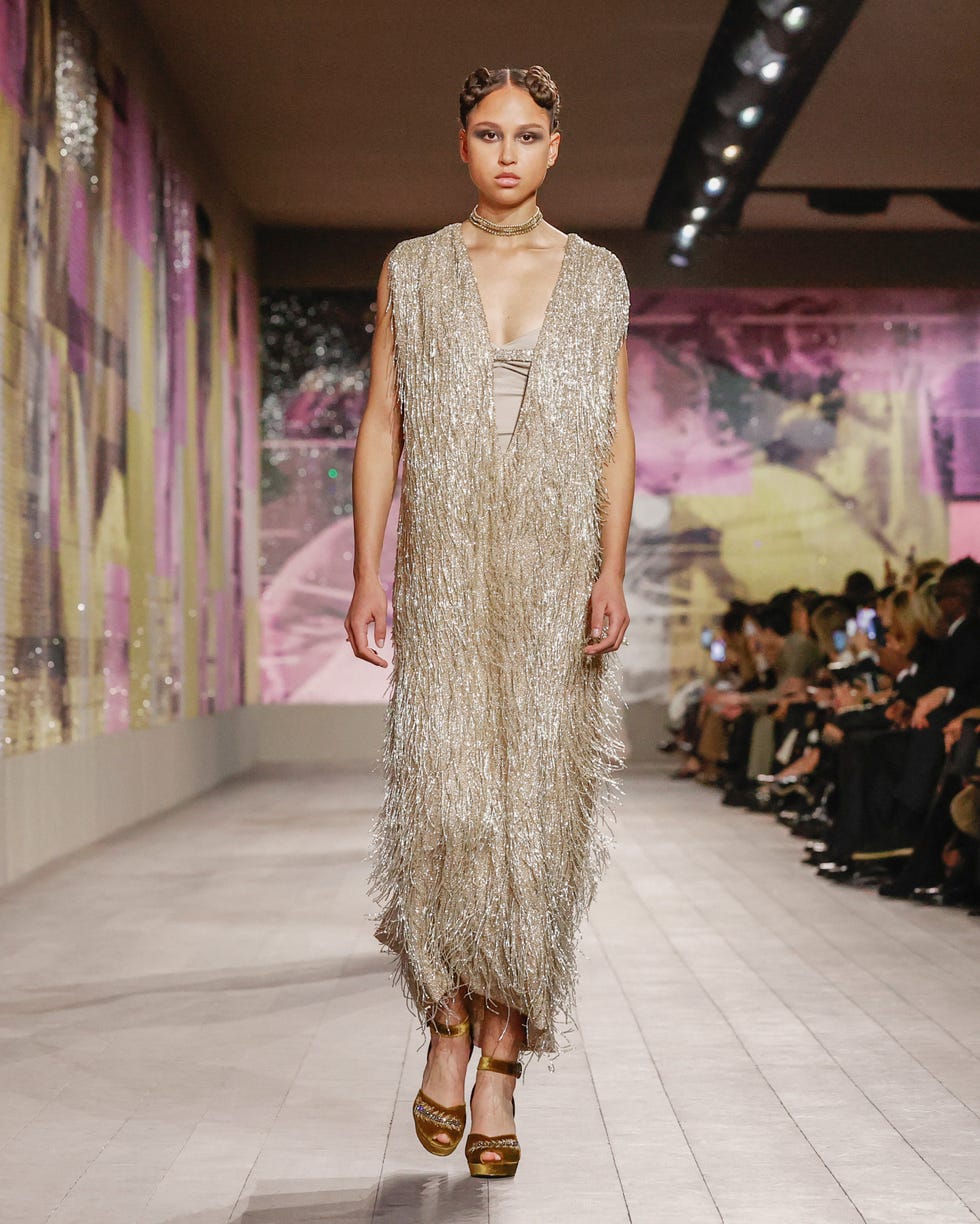 COURTESY OF DIOR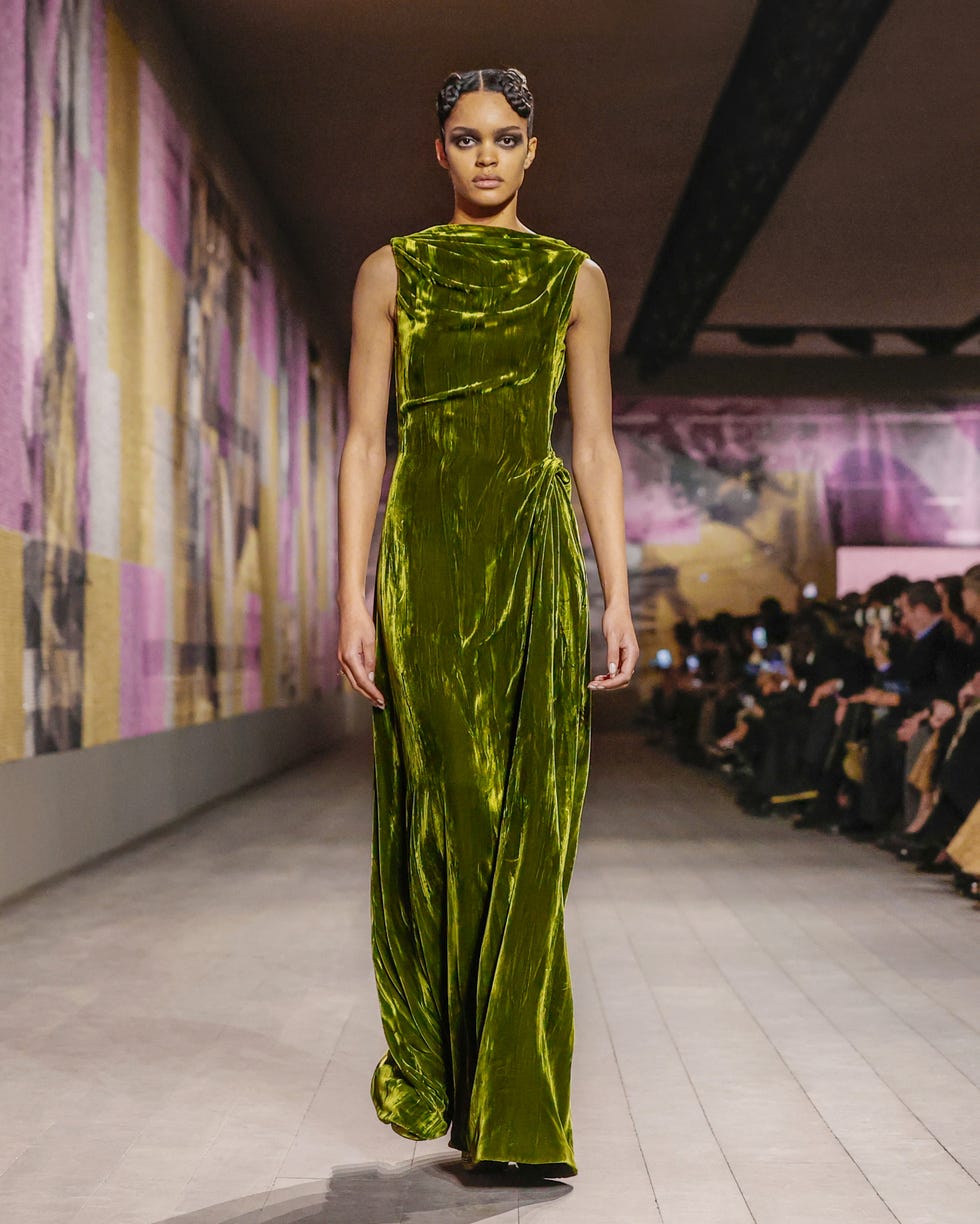 COURTESY OF DIOR
Schiaparelli Couture
Oh my, lions, leopards, and she-wolves! With his most recent collection for the renowned company, Schiaparelli's creative director Daniel Roseberry set the tone for couture week in a surrealist manner. He was inspired by Dante's "Inferno," which is why there are enormous, artificial animal heads everywhere (donned by Kylie Jenner in the front row). Over-the-top glamour, dazzle, golden nipples, and lips were all eliminated from the collection in favor of exquisite tailoring, brilliant breastplates that served as shields, and stunning taffeta and velvet gowns that are aching for their moment in the sun (read: the Oscars). Roseberry thinks that many creatives experience doubt while making choices and pushing boundaries, just as Dante does when he descends deeper into hell. Aside from the (false) animal heads, the real and the fake merge to form a collection that is a silent yell but less overtly so (or roar, if you like). —Kevin LeBlanc, associate in fashion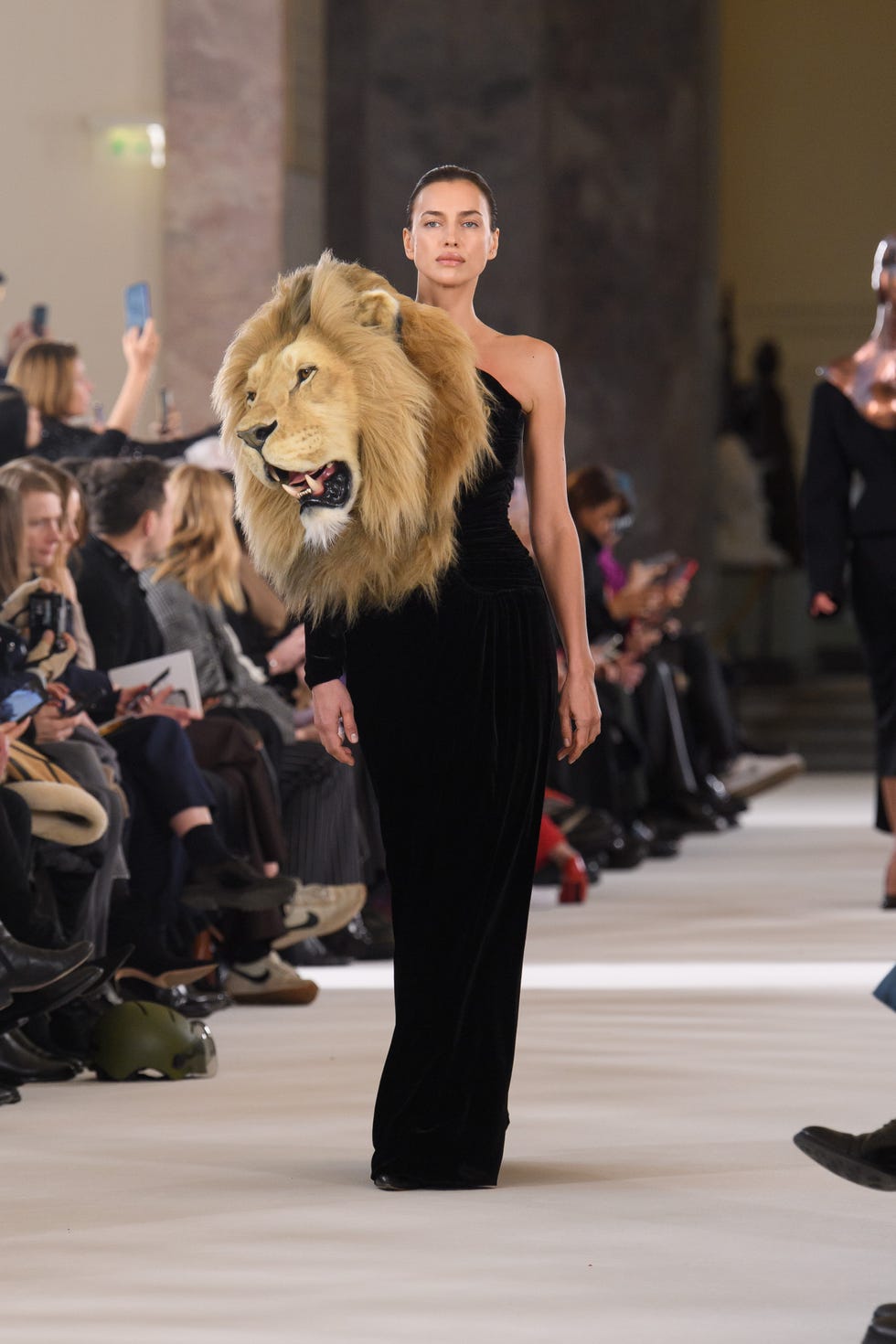 COURTESY OF SCHIAPARELLI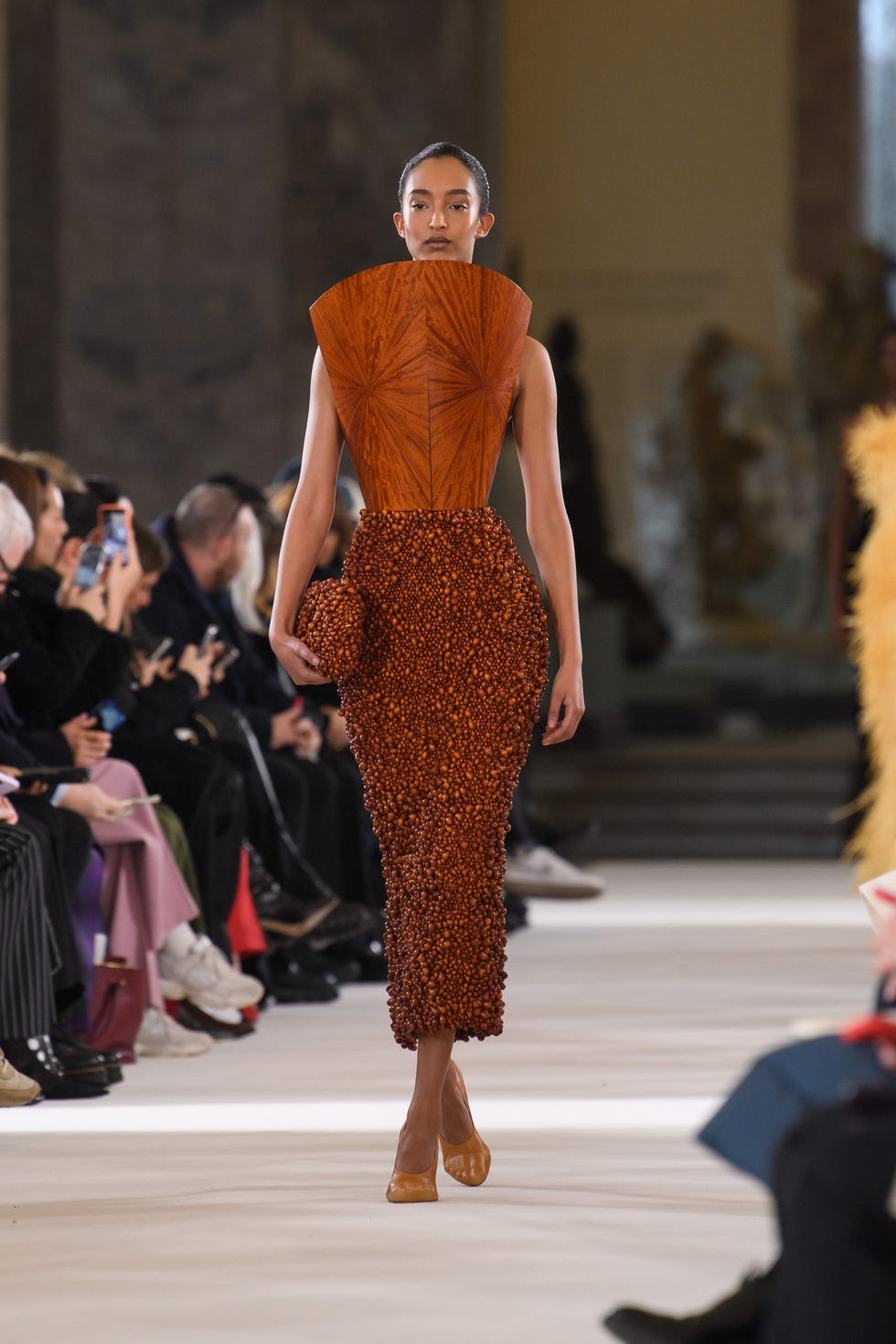 COURTESY OF SCHIAPARELLI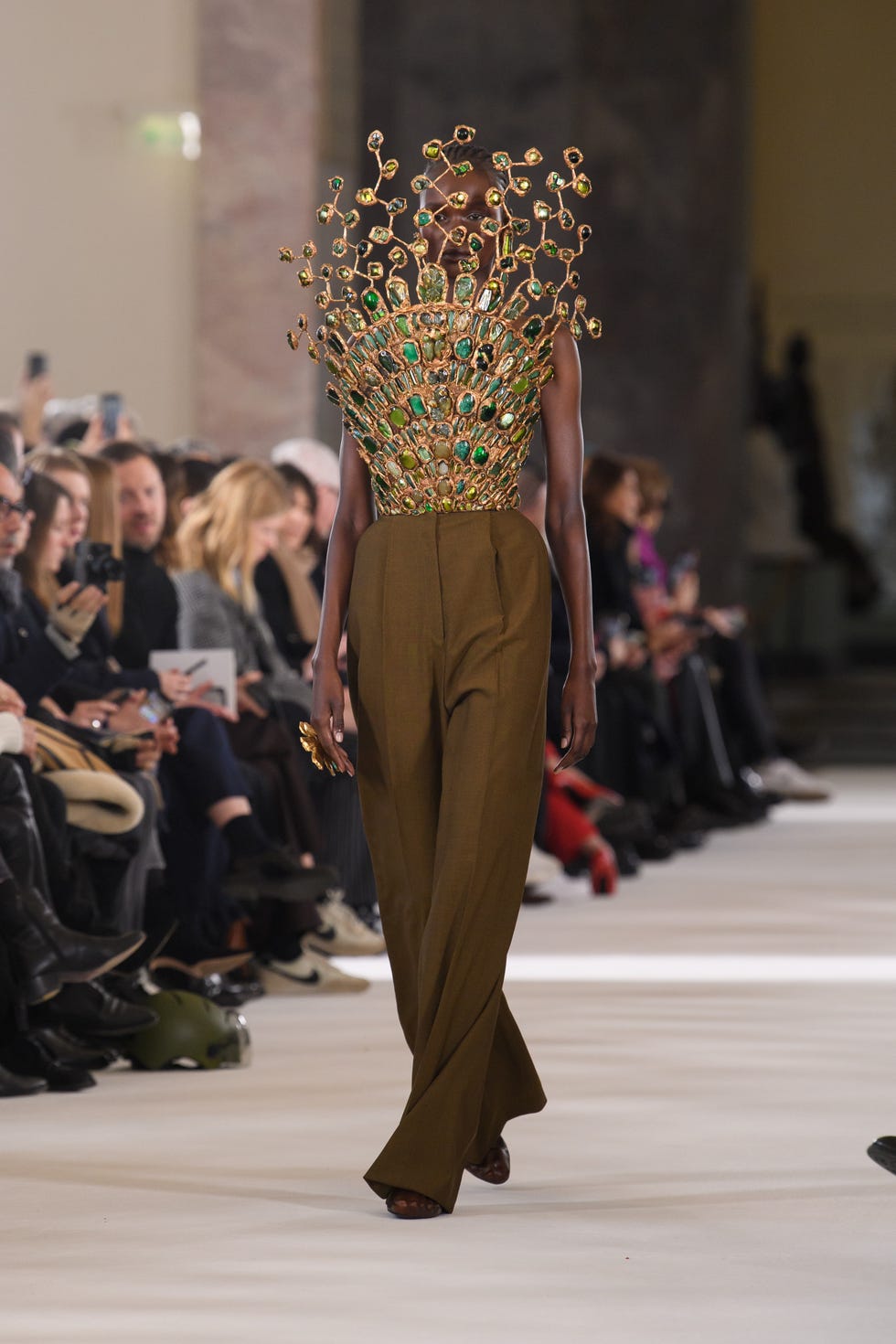 COURTESY OF SCHIAPARELLI