Coach Kadri Claims That Tunisia Lacked the Finishing Touch to Score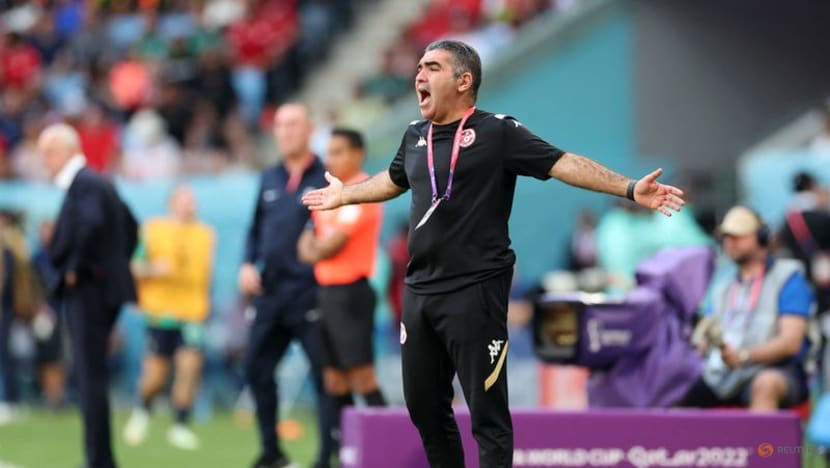 Tunisia vs. Australia, Group D, FIFA World Cup Qatar 2022, November 26, Al Janoub Stadium, Al Wakrah, Qatar Coach Jalel Kadri of Tunisia responds Carl Recine for REUTERS

Tunisia vs. Australia, Group D, FIFA World Cup Qatar 2022, November 26, Al Janoub Stadium, Al Wakrah, Qatar Coach Jalel Kadri of Tunisia Carl Recine for REUTERS
In their 1-0 World Cup Group D loss to Australia on Saturday, Tunisia's coach Jalel Kadri claimed his squad missed the final touch, jeopardizing their chance to advance to the round of 16.
For the first time since 2010, Australia won a World Cup game thanks to a goal from Mitchell Duke in the 23rd minute.
To have any hope of moving on, Tunisia must now defeat the reigning champions France in their final group-stage match.
"We were unrealistic and lacked the finishing touch. First half performance fell short of expectations, and few opportunities were created by us "Kadri informed the media.
"The situation altered in the second half, and we had multiple opportunities to score, but we couldn't do it."
"We were compelled to play in Australia's style, which involved more reacting than acting and a focus on brute force. Therefore, we cannot claim that our total performance was subpar despite our lack of efficacy in front of the goal."
Kadri claimed that his team had a chance to win but missed it, allowing Australia to score with just two shots on goal.
He said that he would make significant changes for the final game against France, saying, "We lost a key match, but we will give everything we have in the last encounter."
"We don't alter the lineup merely for the purpose of doing so; rather, we do so in order to conform to how the opposition plays. We'll review our performance and make the necessary corrections."
If France defeats Denmark later on Saturday, they will advance to the round of 16, having defeated Australia earlier in the day.
Source: Reuters
READ: For the Poles, Milik assists Lewandowski, while Saudi Arabia makes changes due to injury