You Can Buy Fashionable Winter Dresses Right Now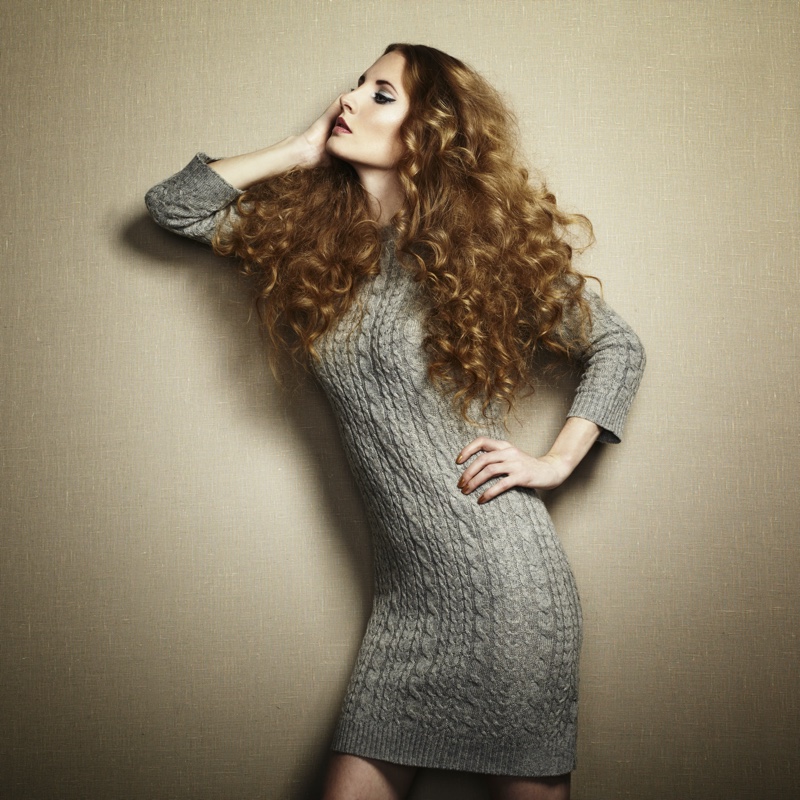 Credit: Shutterstock
The apparel is one of the nicest aspects of the wintertime. You get to dress in layers of clothing to keep warm and stylish. Winter dresses, in terms of wardrobe, provide a lot of adaptabilities. To design daily ensembles, experiment with color and proportion. Combine the looks, which range from padded jackets to long trench coats, with traditional ankle boots or adorable pom-pom shoes.
We have some excellent recommendations if you're tired of wearing the same old winter outfits and are ready to try something new this season.
1. Beautiful Dresses Made of Cable Knit
Knit dresses have a classy appearance; cable-knit dresses in particular are a great option for winter attire. There are many various knitwear clothing options available; you can choose the most appropriate dress based on your body shape, size, color preferences, and sense of style.
If you want a warm sweater, invest in a sweater dress, which will give you a great winter appearance. The best part about wearing knitwear is that you can easily complete the outfit by pairing it with some chunky biker boots, sneakers, or your favorite fluffy slippers.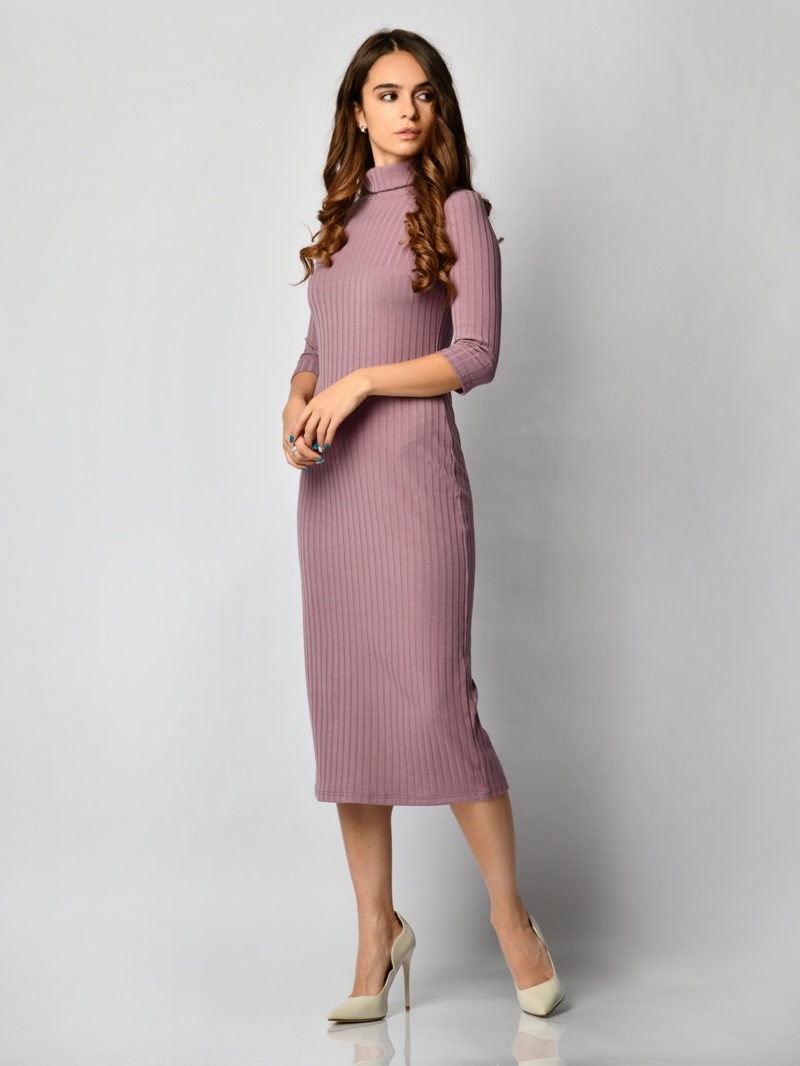 Credit: Shutterstock
2. Maxi Dresses Made of Knit
Maxi dresses can be worn all year round, contrary to popular belief. You can appear beautiful while feeling comfortable during this winter's chill in winter-appropriate maxi dresses. There are many different types of winter maxi dresses out there to suit your needs and fashion preferences.
Maxi dresses are great since they can be worn day to night and are ideal for a lunch date or a romantic evening. Are you going to the office winter party or meeting buddies for drinks? You can rely on the maxi dress.
So, to really stand out this winter, experiment with various looks and purchase some plush winter maxi dresses.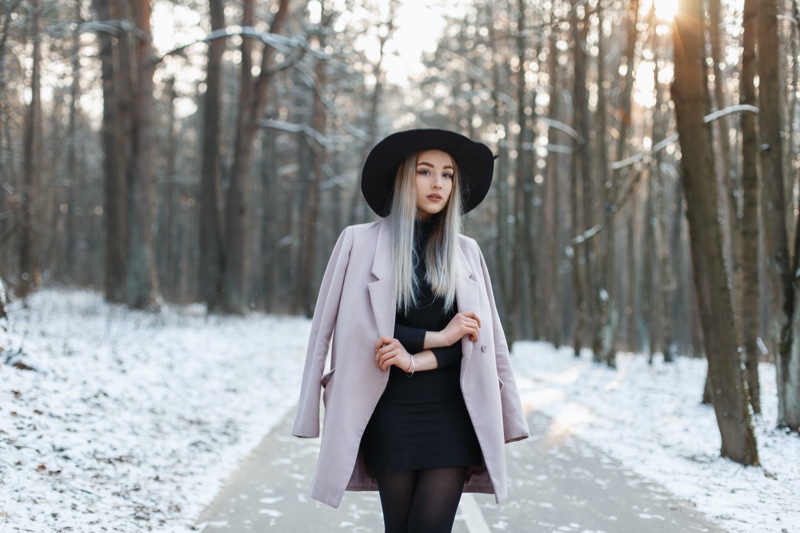 Credit: Shutterstock
3. Bodycon Dresses
There are many bodycon dresses that are great for winter wear and will let you show off your physique and legs. There are cable knit bodycon dresses that look classy and lovely and are ideal for wearing to any celebration.
Have you made any plans with your partner? Then add some color to your bodycon dress for your romantic date, and you're sure to get some praise. Get a bodycon dress with cheetah or leopard print if you want to make a statement; this outfit will boost your self-assurance and make you appear strong.
The bodycon dress selection at your favorite retailer will give you all the justifications you need to add one to your closet.
4. Midi Dresses
Given that they are so figure-flattering, midi dresses are a fantastic choice for women of all heights and body types. There are many different midi dresses available. Whether you're dressing up for a party or using the street as your runway, wearing a cut-out back midi dress will get you noticed.
Alternatively, you might choose a blue midi dress, which is ideal for an office holiday party or a night out with your significant other or close friends.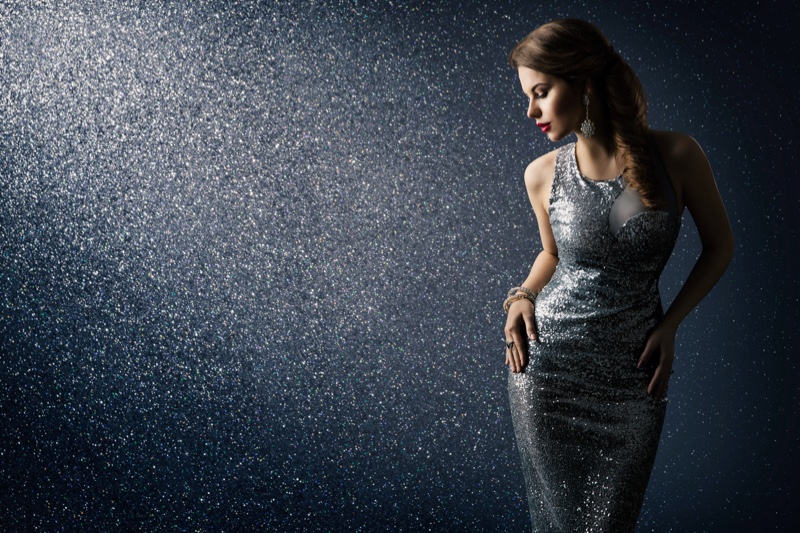 Credit: Shutterstock
5. Evening Gowns
This winter, don't let the chilly weather keep you from turning heads in a seductive evening gown! No of the season, evening gowns are appropriate thanks to their luxurious velvets, glistening sequins, and exquisite lace. Additionally, classic hues like black, royal blue, and blazing red are timeless choices.
RELATED: 15 Adorable Outfit Ideas for Christmas to Shine This Season